Nan's Experience Essential Oils Membership provides Exclusive EO Training and Coaching on Transformation, Functional Wellness, Animal Topics and More!

FREE ACCESS to E-Merald Level with THREE Training Bundles!

 Click HERE to LEARN MORE and Get INSTANT ACCESS to E-merald Level Trainings!
Galbanum Essential Oil -
Bring on Spiritual Awareness

Galbanum essential oil is an ancient spiritual oil that has been used for mediation and to increase awareness. Also supportive of aging skin.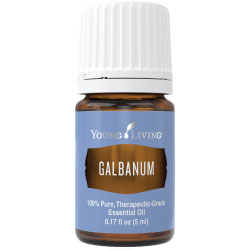 Galbanum essential oil is ancient anointing oil and was commonly combined with frankincense as holy incense. Spiritually it was used to enhance meditation by the ancient Egyptians and by Moses and Christ. Holy incense was to be burned 24 hours a day in temple.

Because galbanum is high in monoterpenes it is able to reprogram emotions. One of the most interesting things to note about this oil, is the fact that is significantly increases the vibrational frequency of other oils despite the fact that its own frequency is not very high (56)!
As I receive new tips and testimonials for Galbanum Essential Oil they will be added to the page, so check back frequently!
Buy Galbanum Essential Oil Here! Discontinued :(

---
Experience Galbanum Essential Oil
What is the Genus Species? Ferula gummosa
Why is this Information Important? It's always important to know your genus species of your oil. Just the common name on the bottle doesn't really tell you exactly what you're getting.
What is the Origin of the Plant Name? Galbanum comes from the Hebrew word "chelbanah or khelbnah" meaning "fatness". Ferula comes from the Latin word "ferule" which is a rod or stick; gummosa means gummy resin.
Why is this Information so Important? Its not, it's just a fun fact!
What Part of the Plant is Used? Stems and branches
What is the ORAC Value? 261,826 µTE/100g
What Does this Number Mean? ORAC stands for Oxygen Radical Absorbance Capacity. It tells you the antioxidant capacity of a food item. This was developed by the USDA researchers. For instance: Oranges = 750; Clove = 1,078,700. Wow! The number for clove is NOT a typo!
Most Interesting Historical Reference?
Did you know that Galbanum was mentioned in the Egyptian papyri and used for medicinal and spiritual purposes in Egypt? Yes, Galbanum was highly regarded and was only used by Egyptian Royals.
What are the Plant Properties? Restorative and tonic.
What are the Documented Uses and Benefits of Galbanum? Galbanum supports dry or mature skin.
What is the Aromatic Affect on the Mind? Its earthy aroma is uplifting yet grounding.
What is Nan's Mental (Mindset), Emotional and Spiritual Interpretation of this Oil?
Galbanum essential oil was holy anointing oil and was highly treasured for spiritual use going back to the time of the Egyptians. Use it for meditation and increasing spiritual awareness through the heart and crown chakras.
Because galbanum is high in monoterpenes, it is able to reprogram at a cellular level. It helps us to let go of old ideas and belief systems and embrace new programming; especially those belief systems that are related to our religion or spirituality. Because it is calming and grounding, it gently gives us direction and asks us to let go to the divine and open our hearts.
What Chakra is Affected? Heart and crown chakras.
What is the corresponding Chakra Color? Yellow-green
How Do I Use It?
Use NEAT dilution. Then,
Apply several drops (2-4) on location
Apply to chakras

Directly inhale
Diffuse

Can this Oil be Used for Pets? Yes. Provides spiritual awareness with grounding.
Have your animals smell it directly from the bottle or place a drop or two in your palm, then smell. Or place a drop in your palm and pet head to toe.

Note About Animal Use: Certain oils can be very toxic to cats. Citrus and pine oils in particular that are not of therapeutic grade. Please consult your vet if you are not sure about applying any essential oil to your pet.
I only recommend using Young Living Oils on animals at this time.

What are the Safety Precautions? Only therapeutic grade essential oils should be used for best results.
It is approved as a Food Additive (FA) and Flavoring Agent (FL) for internal consumption by the FDA. Although it may be used as a dietary supplement, it is advised not to use it in this manner for children under 6 years of age.
If pregnant, nursing, taking medication, or have a medical condition, consult a healthcare practioner prior to use.
Essential Oil Trivia
Did you know that Galbanum is mentioned in the Old Testament of the Bible? Yes, it was mentioned in Exodus where we are given a recipe for holy incense that contained Stacte (myrrh), Frankincense and Onycha.
Did you know that the Egyptians used Galbanum for embalming? Yes, but they also used it for skin and cosmetics!
Want to Purchase Therapeutic Galbanum Essential Oil?
Go to the Oil Shop! Buy Galbanum Oil Here!
Tips and Testimonials from an Essential Oil User
Place on the crown chakra to increase spiritual awareness and deep meditation.
Have a Great Experience to Share About this Essential Oil?
Do you have a personal story to share about this Essential Oil? Please share it here!
Return from Galbanum Essential Oil to Essential Oil Singles