Nan's Experience Essential Oils Membership provides Exclusive EO Training and Coaching on Transformation, Functional Wellness, Animal Topics and More!

FREE ACCESS to E-Merald Level with THREE Training Bundles!

 Click HERE to LEARN MORE and Get INSTANT ACCESS to E-merald Level Trainings!
Oola Fun Essential Oil
Find the Play in You

Oola Fun Essential Oil supports you in finding your balance between work and play. And inspires you to find your version of passion and fun.

This oil is part of the Infused 7 Oola Collection Kit which includes 7 oils to support you in harmonizing and achieving balance in all areas of your life.
This essential oil has been specially formulated to help us find what we are passionate about in terms of fun and play. It is uplifting, revitalizing, and promotes feelings of euphoria. This blend's fragrant aroma boosts self-confidence to promote a more positive outlook and attitude that is enhanced through play and creating the joys of life.
Designed to be used with the affirmation below! Smell and say the affirmation at the same time in the morning and before bed time. Or before you go have fun!

Fun Affirmation: I am pursuing the joys of life.
This is an easy reference guide for Oola Fun Essential Oil Blend. It will tell you how to use your oil blend and what to use it for. It will also provide you with some fun tips and testimonials!
As I receive new tips and testimonials they will be added to the page, so check back frequently!
Want to Purchase Therapeutic Oola Fun Essential Oil?
Go to the Oil Shop! Buy This Oil Here!
---
Experience Oola Fun Essential Oil Blend™
What is in Oola Fun Essential Oil Blend?
There are eight different oils in this blend. They are listed below along with a brief description of each oil.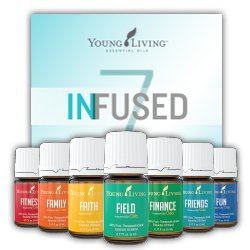 Cedarwood Essential Oil (Cedras atlantica) has an earthy aroma that gives you a sense of security. It is calming, purifying and grounding.
 Myrtle Essential Oil (Myrtus communis) is also helpful for meditation and lifting the spirit.
Lemon Essential Oil (Citrus limon) consists of 68 percent d-limonene. It has cleansing and purifying properties. It takes 75 lemons to create one 15 ml bottle of lemon therapeutic grade oil.
Grapefruit Essential Oil (Citrus paradisi) Rich in d-limonene. Traditionally cleansing to the mind and body.
Tangerine Essential Oil (Citrus nobilis) contains esters and aldehydes that are calming and supportive. Rich in d-limonene.

Nutmeg Essential Oil (Myristica fragrans) is energizing and uplifting! Use it to bring new energy into your project, career or business.
Jasmine Essential Oil (Jasminum officinale) as a wonderful aroma that relieves stress and uplifts the mind and body. It has been used throughout history for romance and attraction and for balancing the feminine energy of the body.
Carrier Oil - Coconut Oil and Glycerin (Caprylic/capric triglyceride)
Want More Information About the Individual Oil? Just click on the name of the oil to find out other interesting information such as:
What Part of the Plant is Used?
What is an ORAC Value?
What is the ORAC of the Oil?
What are the Plant Properties and Uses?
Where is the Name derived from?
The Most Interesting Historical Reference?
And more!
What are the Documented Uses for Oola Fun Essential Oil? Use before fun and play activities to create more passion. Use at work to incorporate play into the work day.

What is the Aromatic Affect on the Mind? Inspiring and uplifting.
What is the Nan's Mental (Mindset), Emotional and Spiritual Interpretation of this Oil?
When we don't incorporate fun and play into our lives, we get stagnant, burnt out and lose our zest for life. This not only affects how we feel about our life but also our work and relationships.

Use this oil to break through programming that tells us that we need to work all the time, or that we can not mix work and play; or other beliefs in this area that do not serve us. Allow this oil to help us find the balance between work and play!
Lastly, use when learning a challenging new subject. Tell your body that this can be a FUN. Let go of the resistance and the kicking and screaming! LOL

What Chakra is Affected? Opens the sacral, solar plexus and heart chakras.
How Do I Use It?
Use NEAT. Then,
Apply several drops (2-4) to neck and wrists;
Apply several drops (2-4) to muscles in combination with massage;
Smell and say affirmation; and

Apply to chakras.

Can this oil be Used for Animals? Yes, I use it on horses and dogs that need to understand that work is play!

Note About animals: Certain oils can be very toxic to cats. Citrus products and oils in particular when they are not of therapeutic grade! Please consult your vet if you are not sure about applying any essential oil to your pet.
What are the Safety Precautions? Oola Fun essential oil does not have any known contraindications. Do not use on children less than 18 months of age. Could result in skin irritation (dilution may be necessary).
If pregnant or under a doctor's care, consult your physician.
Want to Purchase Therapeutic Oola Fun Essential Oil?
Go to the Oil Shop! Buy This Oil Here!
Tips and Testimonials from an Essential Oil User
Place this oil in your diffuser and diffuse during at work to encourage more creative thought and play in the environment.

Return from Oola Fun Essential Oil to Oola Infused 7 Oil Collection