Nan's Experience Essential Oils Membership provides Exclusive EO Training and Coaching on Transformation, Functional Wellness, Animal Topics and More!

FREE ACCESS to E-Merald Level with THREE Training Bundles!

 Click HERE to LEARN MORE and Get INSTANT ACCESS to E-merald Level Trainings!
Rehemogen Tincture Supplement
With Essential Oils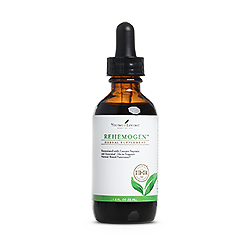 Rehemogen Tincture Detoxification Supplement is for rebuilding and cleansing; and may support healthy digestion*.

This is an easy reference guide for Rehemogen Tincture Detoxification Supplement.  It will tell you how to use your oil blend and what to use it for. It will also provide you with some fun tips and testimonials!
As I receive new tips and testimonials they will be added to the page, so check back frequently!
Want to Purchase Rehemogen Tincture Detoxification Supplement?
---
Experience Rehemogen Tincture Detoxification Supplement

Rehemogen Tincture Detoxification Supplement combines natural ingredients as well as essential oils.

A list of each ingredients is provided below:
Red clover Blossom (Trifolium pratense)
Licorice Root (Glycyrrhiza glabra)
Poke Root (Phytolacca americana)
Peach Tree Bark (Prunus persica)
Oregon Grape Root (Berberis aquifolium) .
Sarsaparilla Root (Smilax medica)
Stillingia Root (Stillingia sylvatica)
Cascara Sagrada Powder Bark (Frangula purshiana)
Prickly Ash Bark (Zanthoxylum americanum)
Burdock Root (Arctium lappa)
Buckthorn Bark (Rhamnus frangula)
Royal Jelly – Is rich in amino acids, minerals and Vitamins B6 and B5.
Essential Oils contained in this product include:
Rosemary Vitality Essential Oil (Rosmarinus officinalis CT cineol)  was one of the most broadly used plants throughout the ages.  Rosemary includes the naturally occurring constituents eucalyptol and alpha-pinene.
Thyme Vitality Essential Oil (Thymus vulgaris CT thymol) known since ancient times as a respected herb, thyme contains large amounts of thymol.

Want More Information about the Individual Oil? Just click on the name of the oil to find out other interesting information such as:
What Part of the Plant is Used?
What is an ORAC Value?
What is the ORAC of the Oil?
What are the Plant Properties and Uses?
Where is the Name derived from?
The Most Interesting Historical Reference?
And more!
What are the Documented Uses for Rehemogen Tincture Blood Detoxification Supplement? Cleansing*. May support healthy digestion*.

How do I use Rehemogen Tincture Detoxification Supplement?

Take 1-3 droppers (3 ml) three times daily in distilled water, or as needed. Shake well before using. Keep in refrigerator once opened.
Can this Product be Used for Animals?  Yes, use for purifying and building. Cats and small dogs can use up to 1 ml or one dropper per day. Dr. Shelton recommends 14 to 28 days for cats and small dogs then taking a break; medium dogs 40 days and large dogs 55 days. Large animals and horses can have 1-2 droppers per day until the bottle is complete.
Contains alcohol so not suited for birds.
Note about Animals: Certain oils can be very toxic to cats especially if the quality of the oil is not pure. Citrus products and oils in particular when not therapeutic grade.  Please consult your vet if you are not sure about applying any essential oil to your pet or giving an essential oil supplement to your pet.
What are the Safety Precautions? Contains bee products-possible allergen.
This product contains Cascara sagrada bark. Read and follow directions carefully.
Women who are pregnant or nursing and others who have a medical condition should not use this product except under the direction of a physician.
Children under 12 should not use this product.
Discontinue use and consult a physician if you have or develop abdominal pain, diarrhea, nausea, or vomiting.
Do not exceed recommended dosage. Not for long term use. Not to be used as a weight loss product.
Want to Purchase Rehemogen Tincture Detoxification Supplement?
Return from Rehemogen Tincture Blood Detoxification Supplement to All Nautral Detox Supplements