Nan's Experience Essential Oils Membership provides Exclusive EO Training and Coaching on Transformation, Functional Wellness, Animal Topics and More!

FREE ACCESS to E-Merald Level with THREE Training Bundles!

 Click HERE to LEARN MORE and Get INSTANT ACCESS to E-merald Level Trainings!
SleepyIze Essential Oil
Essential Oils for Children
SleepyIze Essential Oil for Children sets the environment for restful and peaceful sleep. Gentle and supporting specifically formulated for kids! Diffuse before bedtime or place on the bottom of the feet to unwind from the day.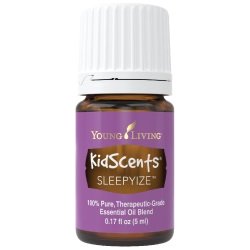 It is a wonderful blend of eight different essential oils that is part of the KidScents Collection Kit. Essential oils for children that are pre-diluted.

This is an easy reference guide for SleepyIze Oil Blend. It will tell you how to use your oil blend and what to use it for. It will also provide you with some fun tips and testimonials!
As I receive new tips and testimonials they will be added to the page, so check back frequently!
Want to Purchase Therapeutic SleepyIze Essential Oil?
Go to the Oil Shop! Buy SleepyIze Oil Here!
Experience SleepyIze Essential Oil Blend™
What is in SleepyIze? There are eight different essential oils in SleepyIze. They are listed below along with a brief description of each oil.
Lavender Essential Oil (Lavandula angustifolia) can help you relax, wind down before bed and even ease stress due. Its balancing properties create a harmonizing atmosphere when diffused.
Geranium Essential Oil (Pelargonium graveolens) elps you relax and supportive to healthy skin! Very soft and supportive, this oil brings balance to your female, creative, emotional side vs the masculine action side.
Roman Chamomile Essential Oil (Chamaemelum nobile) creates inner peace. It is a calming oil that resonates well with adults, children and animals! Soothing to all types of skin, it is used extensively in Europe in skin preparations. Roman chamomile is also beneficial when added to massage oil for relief of muscle discomfort after exercise.
Tangerine Essential Oil (Citrus reticulata) contains esters and aldehydes that are calming and relaxing. Rich in d-limonene.

Bergamot Essential Oil (Citrus bergamia) This essential oil has a calming aroma which relaxes the mind and body. It has a long history of use for oily and troubled skin.
Sacred Frankincense Essential Oil (Boswellia sacraa) is high in sesquiterpenes which helps to uplift spirits and promotes relaxation (overcome stress). This is thought to be the original oil given to baby Jesus.
Valerian Essential Oil (Valeriana officinalis) from the root has been used for centuries. During the last three decades, it has been clinically investigated for its relaxing properties. Researchers have pinpointed the sesquiterpenes, valerenic acid, and valerone as the active constituents that exert a calming and restorative effect on the central nervous system.

Rue Essential Oil (Ruta graveolens) Emotionally, it is relaxing and releasing.

Carrier Oil - Coconut Oil and Glycerin (Caprylic/capric triglyceride)

Do you want more Information about the Individual oil? Just click on the name of the oil to find out other interesting information such as:
What Part of the Plant is Used?
What is an ORAC Value?
What is the ORAC of the Oil?
What are the Plant Properties and Uses?
Where is the Name derived from?
The Most Interesting Historical Reference?
And more!
What are the Documented Uses for SleepyIze Oil? Aids in relaxation and unwinding before bed or anytime during the day where quietness is wanted. Promotes restful and peaceful sleep.

What is the Aromatic Affect on the Mind? Quieting and relaxing.
What is the Nan's Mental (Mindset), Emotional and Spiritual Interpretation of this Oil?
This oil will help children and animals center and quiet their mind and body after an emotional or stressed filled day.
Sometimes even when children are tired the mind races from over stimulation. This will teach children how to wind down and create healthy bedtime habits without so much resistance to parental authority.
Releases the energy of defiant, won't and don't have too!

What Chakra is Affected? Sacral, solar plexus, throat, third eye and crown chakras.

Kidscents Oils!
How Do I Use It?
Use NEAT. Then,
Apply several drops (2-4) on ears, wrists, neck, or feet
Apply to chakras

Directly inhale
Diffuse

Can this Oil be Used for Animals? Yes! Definitely use it for dogs and horses. The animals love the kids oils since they are so gentle! Pet your dog head to toe before bed to help them ease to bed.

Note About Animals: Certain oils can be very toxic to cats. Citrus products and oils in particular that are not of therapeutic grade! Please consult your vet if you are not sure about applying any essential oil to your pet.
What are the Safety Precautions? If pregnant or under a doctor's care, consult your physician. Dilution not required; suitable for all but the most sensitive skin. Generally safe for children.
Want to Purchase Therapeutic SleepyIze Essential Oil?
Go to the Oil Shop! Buy SleepyIze Oil Here!
Tips and Testimonials from an Essential Oil User
Place in the Dino Land Diffuser or Dolphin Reef Diffuser before bedtime or after a hectic day.
Return from SleepyIze Essential Oil to KidScents Essential Oil Collection