SclarEssence Essential Oil
Support Hormones and More!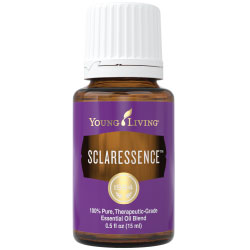 SclarEssence Essential Oil was specifically designed to support the hormones. It will increase estradiol (estrogen) and testosterone levels when taken as a dietary supplement. It may also reduce bloating, balance the pH of the body and improve digestion.
This oil as a supplement will help support the male and female hormonal system. It will increase testosterone levels in men or increase estrogen levels in women.
It is a natural fertility enhancer and will help with both male and female infertility. Other blends to consider are: Mister, Endoflex and Dragon Time essential oil blends.
This is a fun and easy reference guide for SclarEssence Essential Oil Blend. It will tell you how to use your oil blend and what to use it for. It will also provide you with some fun tips and testimonials!
As I receive new tips and testimonials they will be added to the page, so check back frequently!
---
SclarEssence Essential Oil™
What is in SclarEssence Essential Oil Blend? There are four different oils in SclarEssence. They are listed below along with a brief description of each oil.
Clary Sage Essential Oil (Salvia sclarea) has anti-convulsive, anti-fungal, sedative, soothing and nerve tonic properties. It is balancing to the hormones, and enhances the dream state.


Peppermint Essential Oil (Mentha piperita) has analgesic, anti-inflammatory, antispasmodic and digestive aid properties. It blocks pain and enhances the other effects of the oils.


Fennel Essential Oil (Pelargonium graveolens) has anti-parasitic, antiseptic, antispasmodic, anti-toxin, diuretic and analgesic properties. It is used for diabetes, cancer, obesity, fluid retention, hormones and digestive problems.


Sage Lavender or Spanish Sage Essential Oil (Salvia lavandulifolia) has anti-depressant, astringent, anti-inflammatory and antispasmodic properties. It has shown to increase both estradiol and testosterone levels. It is emotionally balancing and is can be used for depression and stress.
Do you want more information about the individual oil? Just click on the name of the oil to find out other interesting information such as:
What Part of the Plant is Used?
What is an ORAC Value?
What is the ORAC of the Oil?
What are the Plant Properties and Uses?
Where is the Name derived from?
The Most Interesting Historical Reference?
And more!
What are the Documented Uses for SclarEssence Essential Oil? Enlarge and firm breasts, estrogen, infertility (female and male), hormonal system (female and male), hysterectomy, impotency (female), low libido (women), menopause, pms, sex stimulant, sterility, ovarian and uterine cysts.
What Body Systems are Affected? Hormonal and Digestive System.
What is the Aromatic Affect on the Mind? Emotionally calming and balancing.
What Chakra is Affected? Opens the root and sacral and chakras.
How do I use it?
Use NEAT (undiluted) then,
Apply several drops (2-4) to ankles;
Dietary supplement.
Good oil for the First Aid Kit? No
Can this oil be used for Animals? Yes. Although, I haven't used it. But if you have, let me know!
Note about animals: Certain oils can be very toxic to cats. Citrus products and oils in particular that are not of therapeutic grade! Please consult your vet if you are not sure about applying any essential oil to your pet.
What are the Safety Precautions? SclarEssence does not have any known contraindications. Non-irritating and non-toxic. Not recommended for children.
Want to Purchase Therapeutic SclarEssence Essential Oil?
Go to the Oil Shop! Buy SclarEssence Oil Here!
Tips and Testimonials from an Essential Oil User
I use this oil with Progessence Plus Serum to balance my hormones!
Have a Great Experience to Share About this Essential Oil?
Do you have a personal story to share about this Essential Oil? Please share it here!
Return from SclarEssence Essential Oil to Clary Sage Essential Oil