Nan's Experience Essential Oils Membership provides Exclusive EO Training and Coaching on Transformation, Functional Wellness, Animal Topics and More!

FREE ACCESS to E-Merald Level with THREE Training Bundles!

 Click HERE to LEARN MORE and Get INSTANT ACCESS to E-merald Level Trainings!
Magnify Your Purpose Essential Oil
Gently Encourages and Motivates!
Magnify Your Purpose Essential Oil is an excellent blend of oils for help with procrastination, victimization and self-pity. It protects us from negative emotions and supports us in seeing and moving forward into our life's purpose.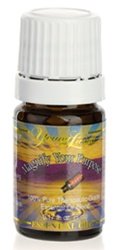 Use it for when we are making big personal changes or transitioning through spiritual work! It will help bring commitment to purpose and help manifest your intentions to do so.
Magnify Your Purpose Essential Oil also will help your energy flow to the right hemisphere of the brain which is the intuitive and creative side. So, if you are always more stuck in the left logical side of the brain, this might be just what you need to get those creative juices flowing!
I like to use Magnify Your Purpose Essential Oil at the farm for horses that seem stuck or just seem like they don't like their work. I often combine it with Clarity and Into the Future for more guidance.
This is an easy reference guide for Magnify Your Purpose Oil Blend. It will tell you how to use your oil blend and what to use it for. It will also provide you with some fun tips and testimonials!
As I receive new tips and testimonials they will be added to the page, so check back frequently!
Want to Purchase Therapeutic Magnify Your Purpose Essential Oil?
Go to the Oil Shop! Buy Magnify Your Purpose Oil Here!
---
Experience Magnify Your Purpose Essential Oil Blend™
What is in Magnify Your Purpose?
Please Note that Magnify Your Purpose oil was revised in summer of 2012 because of the deforestation and limited availability of Rosewood Essential Oil. See below for revised formula.
There are seven therapeutic grade essential oils in Magnify Your Purpose. They are listed below along with a brief description of each oil.
In the revised formulation, Rosewood has been replaced with the following oils:
Geranium Essential Oil (Pelargonium graveolens) helps you relax and supportive to healthy skin! Very soft and supportive, this oil brings balance to your female, creative, emotional side vs the masculine action side.
Ylang Ylang Essential Oil (Cananga odorata) restores confidence and equilibrium.
Bergamot Essential Oil (Citrus bergamia) This essential oil has a calming aroma which relaxes the mind and body.

Coriander Essential Oil (Coriandrum sativum) has been used since Ancient Egypt. It may support healthy assimilation of thoughts. This is important when making choices and moving forward with plans.
In the revised formulation 2014, Sandalwood has been replaced with:
Want More Information About the Individual Oil? Just click on the name of the oil to find out other interesting information such as:
What Part of the Plant is Used?
What is an ORAC Value?
What is the ORAC of the Oil?
What are the Plant Properties and Uses?
Where is the Name derived from?
The Most Interesting Historical Reference?
And more!
What are the Documented Uses for Magnify Your Purpose Essential Oil? Avoidance, change (personal), concentration, day-dreaming, disappointment, discouragement, grief/sorrow, overcoming guilt, mind (open), occasional mood swings or blues, finding purpose and potentiality, protection from negative emotions, motivation and procrastination.
What is the Aromatic Affect on the Mind? Stimulating and uplifting.
What is the Nan's Mental (Mindset), Emotional and Spiritual Interpretation of this Oil?
Will help those who need to move away from a victim consciousness. Those who have been humiliated and feel insecure or confused will also feel supported by this oil. It will help us release the fear of commitment to progress towards our purpose so we can move forward with focus and action.
When we are experiencing above, we will be shut done rather than finding the space in our heart that fuels our purpose. Super charge this oil by using lemon oil with it.

What Chakra is Affected? Solar plexus and heart chakras.
How Do I Use It?
Use NEAT (undiluted). Then,
Apply several drops (2-4) on ears, wrists, neck, heart or feet
Apply to chakras

Directly inhale, or
Diffuse.
Can this Oil be Used for Animals? Yes! Definitely use it for dogs and horses. See introduction for comment.
Note About Animals: Certain oils can be very toxic to cats. Citrus products and oils in particular that are not of therapeutic grade! Please consult your vet if you are not sure about applying any essential oil to your pet.
What are the Safety Precautions? Children under 18 months of age should not use this oil. Women who are pregnant and those who have epilepsy should use caution. Can cause irritation to the skin, therefore dilution is necessary.
Generally safe for children over 2 years of age.
If pregnant or under a doctor's care, consult your physician.
Want to Purchase Therapeutic Magnify Your Purpose Essential Oil?
Go to the Oil Shop! Buy Magnify Your Purpose Oil Here!
Tips and Testimonials from an Essential Oil User
Place several drops in bath water or dilute 1:15 for an uplifting massage.
Have a Great Experience to Share About this Essential Oil?
Do you have a personal story to share about this Essential Oil? Please share it here!
Return from Magnify Your Purpose Essential Oil to Nutmeg Essential Oil