Nan's Experience Essential Oils Membership provides Exclusive EO Training and Coaching on Transformation, Functional Wellness, Animal Topics and More!

FREE ACCESS to E-Merald Level with THREE Training Bundles!

 Click HERE to LEARN MORE and Get INSTANT ACCESS to E-merald Level Trainings!
Minor Burn Home Remedies
with Young Living Lavaderm After-Sun Spray

Minor burn home remedies can be soothed using and Over the Counter (OTC) FDA approved product created with essential oils by Young Living.
An occasional minor burn is normal in the course of everyday activities. So for minor and occasional burns; and exposure to sun use Young Living Lavaderm After Sun.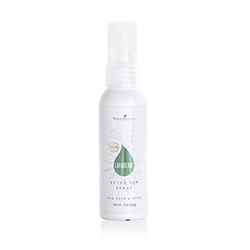 What Types of Burns can be Soothed with Lavaderm After Sun Spray?
Only MINOR burns where the outermost layer of skin is slightly effected including minor exposure to sun may benefit from using this product.
Lavaderm After-Sun Spray is FDA approved for this purpose which is important to note.

For second and third degree burns other burns are considered serious burns and medical help should be consulted immediately.
Experience Minor Burn Home Remedies with Lavaderm After Sun Spray

What Essential Oils are Best to Soothe and Moisturize Skin?
Oils can be used to soothe and moisturize skin prior to sun exposure or after sun exposure when no burning exists. Or use these oils to complement Lavaderm After-Sun Spray.

These oils soothe skin:

Also LavaDerm Spray is wonderful to cool and hydrate skin. Living in Florida, I even use this before and after I exercise outdoors or at the barn. The animals love it too! LavaDerm Spray contains lavender, aloe vera and trace minerals; and has a wonderful aroma!
Want to Purchase Lavaderm Natural Sunburn Spray?
Go to the Oil Shop! Buy Lavaderm Natural Sunburn Relief Spray Here!
Return from Minor Burn Home Remedies to Experience Essential Oils