Nan's Experience Essential Oils Membership provides Exclusive EO Training and Coaching on Transformation, Functional Wellness, Animal Topics and More!

FREE ACCESS to E-Merald Level with THREE Training Bundles!

 Click HERE to LEARN MORE and Get INSTANT ACCESS to E-merald Level Trainings!
Essential Oils and Supplements for
Exercise and Post Workout
There are specific essential oils and supplements for exercise and post workout support you can use to help improve your workout experience.

By the way, make sure you warm up properly! If you haven't read our article on which oils and supplements best support your pre-workout routine, click here.

Once you've warmed up your body and muscles, now it's time to fully work out! There are 3 main components to a successful exercise routine:

Technique
Stay Hydrated
Cool Down and Recovery
ExperienceEssential Oils and Supplements for Exercise and Post Workout Support: Technique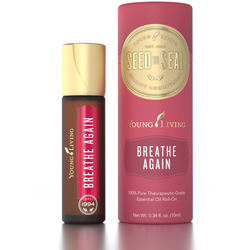 In order to use the best technique while exercising so you can maximize your results, breathing properly is vital.
If you use improper form and/or technique, you'll risk injury. 

Breathe Again is a quality product to keep on hand in order to open your nasal passages.

Proper technique when lifting weights is to exhale while exerting.
When performing aerobic exercises, be sure to breath using an even, steady breathing pattern.

Another tip to help your form is to go slow at first. Learn each exercise. Once you understand how an exercise feels you can speed up your pace.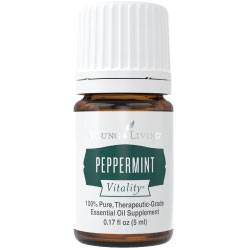 Stay Hydrated
Drinking water in order to stay properly hydrated is extra important during any workout routine.

The reason is that your body releases toxins as you sweat. Staying hydrated helps flush these toxins from your body more easily.

In order to support alertness, try adding several drops of Peppermint Vitality essential oil to your water bottle. Or smell Peppermint essential oil right from the bottle. Placing a few drop of peppermint oil with coconut oil and placing it on your neck will keep you cool as you go!
Cool Down and Recovery
Adding protein, amino acids and nutrients after working out is one aspect many people forget to incorporate into their training regimen.

Protein helps build enzymes required for endurance sports, such as biking, running or swimming. Broken down muscles need more amino acids to help with recovery. Overall, you body needs additional nutritional food content after a workout.

The following essential oils and supplements for exercise and post workout help support these needs:

There you go! Use these essential oils and supplements for exercise and post workout support. I personally use them al!
They're effective for all types of exercise, such as meditation, running, riding, working out or yoga. I know that using them will make your workout routines more enjoyable and effective!
Want to Purchase Supplements and Essential Oils?
Return from Essential Oils and Supplements for Exercise and Post Workout to Fitness Exercise Program Oils and Supplements