Nan's Experience Essential Oils Membership provides Exclusive EO Training and Coaching on Transformation, Functional Wellness, Animal Topics and More!

FREE ACCESS to E-Merald Level with THREE Training Bundles!

 Click HERE to LEARN MORE and Get INSTANT ACCESS to E-merald Level Trainings!
Holy Incense and Holy Anointing Oil -
Oils of  the Bible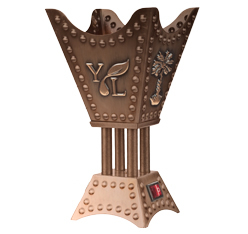 Holy incense and holy anointing oil were recipe blends given to Moses by God. They were spiritual oils of the Bible that clearly shows the uses of aromatherapy in the Bible.
Experience Holy Incense and Holy Anointing Oil

What is Holy Anointing Oil?
The recipe for Moses Holy Anointing Oil was provided in Exodus 30:23-24. The essential oils that were used include:
Calamus Essential Oil – 250 shekels and
Extra Virgin Olive Oil (1 hin).
500 Shekels of material if interested, is about 12.5 lbs and a hin is 1 gallon. So this recipe made up about 22.3 liters or 23.6 quarts of oil! You can imagine the cost of this oil blend!
This anointing oil blend was used to to detox sacrificial areas. It was used to cleanse the spirit of unwanted sin and emotions as well.
Exodus II Essential Oil blend contains all four of the essential oils listed above and is a very spiritual oil that I really love. It contains spicy cinnamon, frankincense, myrhh and cassia.

What is Holy Incense?
The recipe for the Holy Incense was given in Exodus 30:34-35. The essential oils that were used include:
What Oils were Used and Referenced in the Bible?
Oils were used to support on an emotional and spiritual basis. Oils help us to connect to our divine source, be open to allow transformation by removing negative belief patterns and thoughts; and release stress.

For oils which will help to release emotions and emotional wellness, check out this section.

To find out the top 10 oils that were used in the Bible and a short description of each oil, click here!
Would you like to Purchase Oils of the Bible Collection?
To purchase the Ancient Oils of Scripture Collection, go to The Oil Shop!

Return from Holy Incense and Holy Anointing Oil to Oils of the Bible