Nan's Experience Essential Oils Membership provides Exclusive EO Training and Coaching on Transformation, Functional Wellness, Animal Topics and More!

FREE ACCESS to E-Merald Level with THREE Training Bundles!

 Click HERE to LEARN MORE and Get INSTANT ACCESS to E-merald Level Trainings!
Raindrop Technique for Cats -
Essential Oils for Cats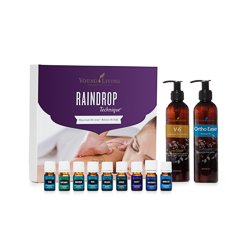 Raindrop Technique for cats is a home remedy for cats that combines therapeutic grade essential oils and other holistic modalities to bring harmony  to the body. Kitty Raindrop Technique (KRDT) can support certain body systems and overall wellness*.

The Raindrop Technique was developed by Gary Young, ND an essential oils expert and founder of Young Living Essential Oils. For a complete overview of the technique and the oils used, please click here.
Recently, Dr. Melissa Shelton, DVM, a holistic vet discovered that this technique despite the controversy over cat use, could be used for cats. She likes to coin the technique, Kitty Raindrop Technique or KRDT.
She uses Leigh Foster's technique and I have provided an overview of it here.
What are the Benefits of Feline Raindrop Technique?
Cats can expect to have many of the fantastic benefits of raindrop as humans, horses and dogs. Here I have listed some of the conditions that holistic vets and animal practitioners are using KRDT (and essential oils) for:
Support emotional and mental wellbeing of the cat;
Re-harmonize the body; and

More!

It will also compliment treatment when used in conjunction with acupuncture, chiropractic care or laser therapy.
Experience Raindrop Technique for Cats

How is the Raindrop Technique for Cats Done?
A quick overview of the technique is presented below---
Warning: Raindrop technique for cats should not be done with any oils other than Young Living Oils which are therapeutic grade. I cannot guarantee your cats safety using other oils; and I have not worked with any other oils for this technique. I am not trying to scare you—that is just a fact. I also may mention that it is highly recommended that all cats receiving this technique take Ningxia Red Antioxidant drink to help the liver metabolize the phenols in these oils.
Also if you have not worked with oils, or your cat has never experienced oils, then I recommend that work with one oil FIRST. Please do not use oils that have not been "field tested" on animals period. Animals don't speak - one must be intuitive enough to know how to work with an animal and the oils.

Steps for Raindrop Technique for Cats:
Pet your cat with Valor or Valor II essential oil several times from shoulder to base of tail to balance the energies of the physical and emotional body. You may balance the energies as in human raindrop or allow the oil to do this for you.
Take four drops of oregano, thyme, basil, wintergreen, marjoram, cypress and peppermint and place in a 30 ml or one ounce bottle. Fill the rest of the bottle with V-6 vegetable oil blend or base oil and gently mix by rocking the bottle back and forth. Apply six drops to the spine from the base of the sacrum to the shoulders and feather stroke the oil into the back three times. Do this one to three times during this session.
I like to gently do the thumb roll technique up the spine several times to stimulate the electrical frequency of the spine and promote penetration of the oils into the tissue.
In most RDTs, a hot towel is applied to the spine for about three to five minutes but most cats just won't stay still long enough for this to be done! So don't worry about it. You could wrap your feline friend in a warm blanket if they would allow that!
Other oils such as Aroma Siez, Copaiba, and Frankincense can be added to the solution depending on what you are trying to achieve. I wouldn't add more than two or three additional oils to the solution.
Please Note: An animal may be releasing toxins up to seven days after the session so do make sure that they have access to plenty of water!
Want to Purchase a Raindrop Kit?
Comes with all the oils needed to perform a raindrop technique for cats, dogs or horses, plus vegetable oil and Ortho Ease Massage Oil.

To purchase the kit go to The Oil Shop!
Will My Cat Need Several Raindrops?
The number of sessions will depend on the animal in all cases. Always observe your animal to see if the animal is him/herself; and is not lethargic, not eating, etc. These could be signs that the animal is receiving too many oils or needs more time in between sessions. My philosophy is that MORE is NOT ALWAYS BETTER! Especially when dealing with animals (and children).

My suggestion is wait at least seven days after the session to do another one when first starting raindrop. In all cases the situation needs to be monitored on a case by case basis.
To schedule a Raindrop Technique session for you, your horse, dog or cat please contact me by e-mail or phone at 561-315-6334.
Want to Purchase a Raindrop Kit?
The Raindrop Technique Kit comes with all the oils needed to perform a raindrop, plus vegetable oil and Ortho Ease Massage Oil.

To purchase the kit go to The Oil Shop!
Return from Raindrop Technique for Cats to Raindrop Technique