Release Essential Oil Helps You
Let Go of Whatever is Holding You Back!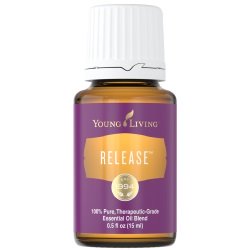 Release Essential Oil is a very effective blend for releasing negative memories that are stored on a cellular level. This oil is also very useful in releasing anger and other negative emotions.

I often combine this oil with other single oils or blends to facilitate release. For instance, I first may use Inner Child or SARA to bring up an emotion; then I will continue with Clarity so that the reasons behind the work we are doing are clear. Lastly I will follow up with Release to assist in cleansing the memories.
Release will do its job regardless, but I find I like to combine oils for clarity with any kind of emotional release work that I am doing.
Brain Power, Clarity or Peppermint essential Oils will all work for that component!
This is a fun and easy reference guide for Release Essential Oil Blend. It will tell you how to use your oil blend and what to use it for. It will also provide you with some fun tips and testimonials!
As I receive new tips and testimonials they will be added to the page, so check back frequently!
Want to Purchase Therapeutic Release Essential Oil?
Go to the Oil Shop! Buy Release Oil Here!
---
What is in Release Essential Oil Blend? There are five different oils in Release Blend. They are listed below along with a brief description of each oil.
Carrier Oil: Olive Oil
Do you want more Information about the Individual oil? Just click on the name of the oil to find out other interesting information such as:
What Part of the Plant is Used?
What is an ORAC Value?
What is the ORAC of the Oil?
What are the Plant Properties and Uses?
Where is the Name derived from?
The Most Interesting Historical Reference?
And more!
What are the Documented Uses for Release Essential Oil? Abuse, anger, argumentative, burdens, emotional cleansing, courage, deodorant, deprogramming, grief, hate, overcome and release difficult issues, peace, resentment, soothing, sorrow, transitions, trauma and weight loss (emotional).*
What is the Aromatic Affect on the Mind? Calming and balancing.
What is the Spiritual Influence? When we are able to release emotions that are tied in with memories that no longer serve us we can move forward in our lives. Also, we become healthier and stronger physically and emotionally.
What ever is holding you back, Release essential oil can help you release it!
What Chakra is Affected? Opens the root, solar plexus chakras.
How do I Use it?
Use diluted - 50:50 dilution (one part essential oil: one part of vegetable oil). Then,
Apply several drops (2-4) to wrists, edge of ears, neck and feet
Add several drops (2-4) to bath water
Apply to vitaflex points
Directly inhale

Diffuse
Dietary Supplement.

Can this oil be used for Animals? Yes, I have had great results with this oil. (see introduction and emotion section)
Note about Animals: Certain oils can be very toxic to cats. Citrus products and oils in particular when not of therapeutic grade. Please consult your vet if you are not sure about applying any essential oil to your pet.
What are the Safety Precautions? Release essential oil has possible skin sensitivity. Dilution recommended for both topical and internal use. Dilute before using on sensitive areas such as the face, neck, genital area, etc.
Keep out of reach of children. Avoid using on infants and very small children.
If pregnant or under a doctor's care, consult your physician.
Want to Purchase Therapeutic Release Essential Oil?
Go to the Oil Shop! Buy Release Oil Here!
Tips and Testimonials from an Essential Oil User
Place this oil with other oils to help facilitate the release of stuck emotions.
Have a Great Experience to Share About this Essential Oil?
Do you have a personal story to share about this Essential Oil? Please share it here!
Return from Release Essential Oil to Oils for Horse (and Human) Emotions