Nan's Experience Essential Oils Membership provides Exclusive EO Training and Coaching on Transformation, Functional Wellness, Animal Topics and More!

FREE ACCESS to E-Merald Level with THREE Training Bundles!

 Click HERE to LEARN MORE and Get INSTANT ACCESS to E-merald Level Trainings!
Animal Scents Infect Away Essential Oil
Essential Oils for Dogs, Cats & Horses

Animal Scents Infect Away Essential Oil supports healthy skin barrier. Home remedies for dogs, cats and horses includes essential oils. Healthy non-toxic support to maintain for your pet's well being.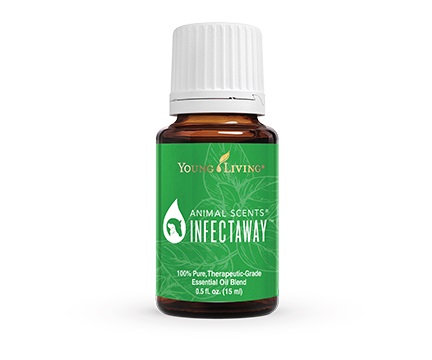 Whether you are a veterinarian, pet owner, animal massage therapist or practitioner you will love the gentle and safe animal scents oils. Animal Scents Infect Away is part of the wonderful part of the Animal Scents Essential Oil Care Collection Kit which has six oils that are pre-diluted to give you peace of mind when you use them.

This is an easy reference guide for Animal Scents Infect Away Essential Oil Blend. It will tell you how to use your oil blend and what to use it for. It will also provide you with some fun tips and testimonials!
As I receive new tips and testimonials they will be added to the page, so check back frequently!
Oh, and don't forget to check out Animal Scents Ointment and Animal Scents Shampoo!

Want to Purchase Therapeutic Animal Scents Infect Away Oil?
Go to the Oil Shop! Buy Infect Away Oil Here!
Experience Animal Scents Infect Away Essential Oil Blend™
What is in Animal Scents Infect Away Essential Oil? There are eight different essential oils in Infect Away. They are listed below along with a brief description of each oil.
Carrier Oil - Coconut Oil and Glycerin (Caprylic/capric triglyceride)
Myrrh Essential Oil (Commiphora myrrha) is supportive for healthy skin. Soothing and cooling.

Patchouli Essential Oil (Pogostemon cablin) has a sweet and rich aroma that may improve the appearance of dry and chapped skin.
Dorado Azul Essential Oil (Hyptis suaveolens) or Bush Mint comes from Ecuador and it is in the mint family. Has a fresh and herbaceous aroma.  Contains 1,8 cineol or eucalyptol.
Palo Santo Essential Oil (Bursera graveolens) is a very spiritual essential oil. In the frankincense fmaily, palo santo is known as a spiritual oil and is called holy wood. Used by the Incas to purify and cleanse the spirit from negative energies.
Plectranthus Oregano Essential Oil (Plectranthus amboinicus) - Exclusively grown on Young Living Farms in Ecuador. Link connects to Oregano.
Ocotea Essential Oil (Ocotea quixos) is a unique therapeutic grade oil that may aid the body's natural response to irritation. From the cinnamon family includes naturally occurring constituents beta-caryophyllene, methyl cinnamate and alpha-humalene. Ocotea also has natural cleansing and purifying properties.
Want More Information About the Individual Oil? Just click on the name of the oil to find out other interesting information such as:
What Part of the Plant is Used?
What is an ORAC Value?
What is the ORAC of the Oil?
What are the Plant Properties and Uses?
Where is the Name derived from?
The Most Interesting Historical Reference?
And more!
What are the Documented Uses for Animal Scents Infect Away Essential Oil? Support healthy skin and cleansing especially when used in 3 part system below. Healthy skin barrier.

What is the Aromatic Affect on the Mind? Herbaceous and earthy smell.
What is the Nan's Mental (Mindset), Emotional and Spiritual Interpretation of this Oil?
Infect Away essential oil helps animals develop healthy habits and barriers as it relates to their surroundings and skin.
Emotionally use this for animals that tend to bite and chew on their skin out of habit or boredom. Also may help animals that are irritated by their external surroundings.
It will help people and animals see what gets under the skin and irritates them by bringing awareness to family and learned behaviors and patterns associated with being hurt and/or protection.

What Chakra is Affected? Opens base, solar plexus, and throat chakras.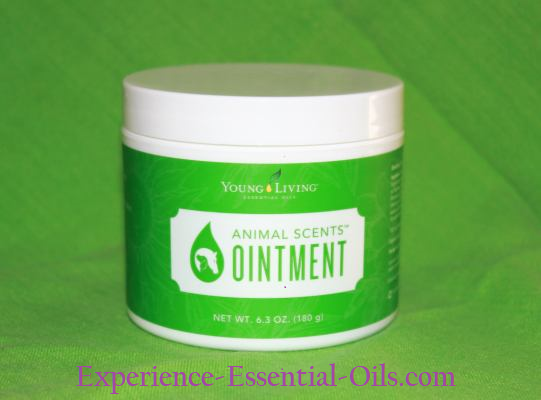 Use with Animal Scents Ointment
How Do I Use It?
Use NEAT (undiluted). Then,
Apply several drops (2-4) on ears or spine.

Pet head to tail
Apply to chakras

Directly inhale
Diffuse
Best used in conjunction with other Animal Scents Oils as a three-part system:
Can this Oil be used for Animals? Yes! Definitely use it for cats, dogs and horses. Oils designed specifically for the family pets!

Note About Animals: Certain oils can be very toxic to cats. Citrus products and oils in particular that are not of therapeutic grade! Please consult your vet if you are not sure about applying any essential oil to your pet.
What are the Safety Precautions? Generally safe for animals. I always recommend starting slower when introducing essential oils for horses, cats or dogs.

Want to Purchase Therapeutic Animal Scents Infect Away Oil?
Go to the Oil Shop! Buy Infect Away Oil Here!
Tips and Testimonials from an Essential Oil User
Place a drop of Infect Away on your palm and pet your dog or cat head to tail.

Return from Animal Scents Infect Away Essential Oil to Animal Scents Essential Oil Care Collection