Nan's Experience Essential Oils Membership provides Exclusive EO Training and Coaching on Transformation, Functional Wellness, Animal Topics and More!

FREE ACCESS to E-Merald Level with THREE Training Bundles!

 Click HERE to LEARN MORE and Get INSTANT ACCESS to E-merald Level Trainings!
Animal Scents PuriClean Essential Oil
Essential Oils for Cats, Dogs & Horses

Animal Scents PuriClean Essential Oil cleanses and refreshes. Use for dog flaky and itchy skin; and more! Healthy chemical and synthetic free support to maintain for your pet's well being.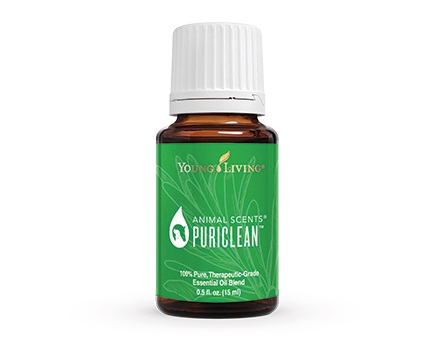 Whether you are a veterinarian, pet owner, animal massage therapist or practitioner you will love the gentle and safe animal scents oils. Animal Scents PuriClean is part of the wonderful part of the Animal Scents Essential Oil Care Collection Kit which has six oils that are pre-diluted to give you peace of mind when you use them.

This is an easy reference guide for Animal Scents PuriClean Essential Oil Blend. It will tell you how to use your oil blend and what to use it for. It will also provide you with some fun tips and testimonials!
As I receive new tips and testimonials they will be added to the page, so check back frequently!
Oh, and don't forget to check out Animal Scents Ointment and Animal Scents Shampoo! I love to place a few extra drops of PuriClean in the Animal Scents Shampoo. More horse and dog smell great for miles lol.
Also check out Essential Oil Pet Chews!
Want to Purchase Therapeutic Animal Scents PuriClean Oil?
Go to the Oil Shop! Buy PuriClean Oil Here!
Experience Animal Scents PuriClean Essential Oil Blend™
What is in Animal Scents PuriClean Essential Oil? There are eight different essential oils in PuriClean. They are listed below along with a brief description of each oil.
Carrier Oil - Coconut Oil and Glycerin (Caprylic/capric triglyceride)
Cistus Essential Oil (Cistus ladanifer) has a honey like scent. It is a spiritual oil made famous by the Song of Salomon.

Citronella Essential Oil

(Syzygium aromaticum) was used traditionally to prevent food spoilage. Use it around the house and barn and bring on your camping trip. Popularly used as a deterrent.
Lavandin Essential Oil (Lavandula x hybrid) is soothing and calming. May support healthy skin and is cleansing.
Lavender Essential Oil (Lavandula angustifolia) can help you relax, wind down before bed and let go. Its balancing properties can harmonize an environment when diffused.
Lemongrass Esential Oil (Cymbopobon nardus) benefits of Lemongrass include supports healthy connective tissue. Contains the naturally occurring constituent geranial.
Melaleuca alternifolia Essential Oil (

Tea Tree Oil

) for its ability to support healthy skin and is cleansing.
Mountain Savory Essential Oil (Satureja montana) supports healthy  nervous system. It is used to ground the body and provide security.

Myrtle Essential Oil (Myrtus communis) is supportive of skin and hair.  It is also helpful for meditation and lifting the spirit.
Palo Santo Essential Oil (Bursera graveolens) is a very spiritual essential oil. In the frankincense fmaily, palo santo is known as a spiritual oil and is called holy wood. Used by the Incas to purify and cleanse the spirit from negative energies.
Patchouli Essential Oil (Pogostemon cablin) has a sweet and rich aroma that is very beneficial for the skin. Use to reduce wrinkled or chapped appearance.

Rosemary Essential Oil (Rosmarinus officinalis CT cineol) was one of the most broadly used plants throughout the ages. Rosemary includes the naturally occurring constituents eucalyptol and alpha-pinene.
Want More Information About the Individual Oil? Just click on the name of the oil to find out other interesting information such as:
What Part of the Plant is Used?
What is an ORAC Value?
What is the ORAC of the Oil?
What are the Plant Properties and Uses?
Where is the Name derived from?
The Most Interesting Historical Reference?
And more!
What are the Documented Uses for Animal Scents PuriClean Essential Oil? Support healthy skin especially when used in 3 part system below (not required). Freshen and cleanse skin. Clean and refresh ears!

What is the Aromatic Affect on the Mind? Uplifting and fresh.
What is the Nan's Mental (Mindset), Emotional and Spiritual Interpretation of this Oil?
PuriClean essential oil helps animals stay alert and focused during their work and training. It will help them to clean up irritation and distraction. Especially with horses if they use that as an excuse to not move forward and concentrate on the work at hand.
This oil is very good for cleansing the auric field of negative energies and influences. Great one to diffuse around your home or barn to dispel energies.
Love to use this with the Animal Scents Shampoo!

What Chakra is Affected?
Opens sacral, third eye and crown chakras.
How Do I Use It?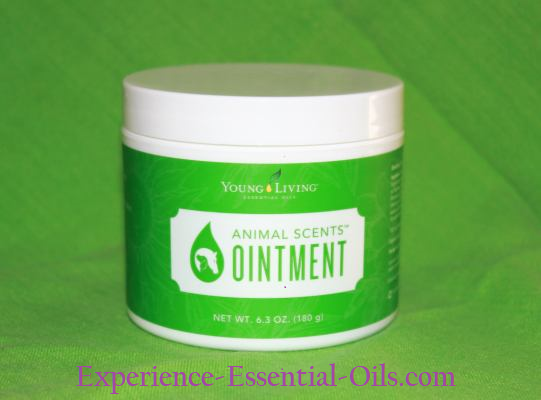 Animal Scents Collection Kit
Use NEAT (undiluted). Then,
Apply several drops (2-4) on ears or spine. Pet head to tail.
Add to Animal Scents Shampoo

Apply to chakras

Directly inhale
Diffuse
Best used in conjunction with other Animal Scents Oils as a three-part system:
Can this Oil be Used for Animals? Yes! Definitely use it for cats, dogs and horses. Oils designed specifically for the family pets!

Note About Animals: Certain oils can be very toxic to cats. Citrus products and oils in particular that are not of therapeutic grade! Please consult your vet if you are not sure about applying any essential oil to your pet.
What are the Safety Precautions? Generally safe for animals. I always recommend starting slower when introducing essential oils for horses, cats or dogs.

Want to Purchase Therapeutic Animal Scents PuriClean Oil?
Go to the Oil Shop! Buy PuriClean Oil Here!
Tips and Testimonials from an Essential Oil User
Place a drop of Puriclean on your palm and pet your dog or cat head to tail to clean and promote healthy coat. Place in shampoo for that fresh and uplifting aroma.

Return from Animal Scents PuriClean Essential Oil to Animal Scents Essential Oil Care Collection