Nan's Experience Essential Oils Membership provides Exclusive EO Training and Coaching on Transformation, Functional Wellness, Animal Topics and More!

FREE ACCESS to E-Merald Level with THREE Training Bundles!

 Click HERE to LEARN MORE and Get INSTANT ACCESS to E-merald Level Trainings!
Animal Scents Mendwell Essential Oil
Essential Oils for Horses, Dogs & Cats

Animal Scents Mendwell Essential Oil supports healthy skin. Home remedies for horses, dogs and cats. Healthy non-toxic support to maintain for your pet's well being.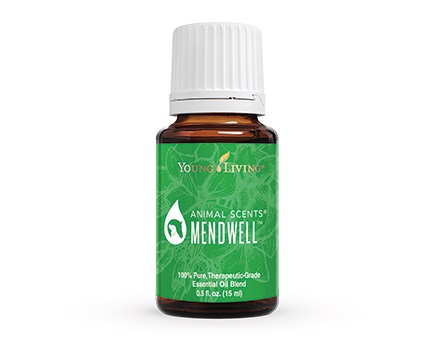 Whether you are a veterinarian, pet owner, animal massage therapist or practitioner you will love the gentle and safe animal scents oils. Animal Scents Mendwell is part of the wonderful part of the Animal Scents Essential Oil Care Collection Kit which has six oils that are pre-diluted to give you peace of mind when you use them.

This is an easy reference guide for Animal Scents Mendwell Essential Oil Blend. It will tell you how to use your oil blend and what to use it for. It will also provide you with some fun tips and testimonials!
As I receive new tips and testimonials they will be added to the page, so check back frequently!
Oh, and don't forget to check out Animal Scents Ointment and Animal Scents Shampoo! And now Essential Oil Pet Chews!
Want to Purchase Therapeutic Animal Scents Mendwell Oil?
Go to the Oil Shop! Buy Mendwell Away Oil Here!
Experience Animal Scents Mendwell Essential Oil Blend™
What is in Animal Scents Mendwell Essential Oil?
There are eight different essential oils in Mendwell. They are listed below along with a brief description of each oil.
Carrier Oil - Coconut Oil and Glycerin (Caprylic/capric triglyceride)
Geranium Essential Oil (Pelargonium graveolens) helps you relax and supportive to healthy skin! Very soft and supportive, this oil brings balance to your female, creative, emotional side vs the masculine action side.
Lavender Essential Oil (Lavandula angustifolia) can help you relax, wind down before bed and let go. Its balancing properties can harmonize an environment when diffused.
Hyssop Essential Oil (hyssopus officinalis) supports healthy skin and is noted for its purifying properties.
Myrrh Essential Oil (Commiphora myrrha) is supportive for healthy skin.
Frankincense Essential Oil (Boswellia carteri) is high in sesquiterpenes which helps to uplift spirits and promotes relaxation (overcome stress).
Hinoki Essential Oil (Chamaecyparis obtusa) is energizing and uplifting to the mind. Opens the mind to potentiality and specifically opportunities.
Want More Information About the Individual Oil? Just click on the name of the oil to find out other interesting information such as:
What Part of the Plant is Used?
What is an ORAC Value?
What is the ORAC of the Oil?
What are the Plant Properties and Uses?
Where is the Name derived from?
The Most Interesting Historical Reference?
And more!
What are the Documented Uses for Animal Scents Mendwell Essential Oil? Support healthy skin especially when used in 3 part system below. 
What is the Aromatic Affect on the Mind? Soft and calming.
What is the Nan's Mental (Mindset), Emotional and Spiritual Interpretation of this Oil?
Mendwell essential oil helps animals stay grounded and stay present in their bodies. It opens the heart so animals don't want to run away and avoid. Work it through by staying present and opening to resolution and more specifically acceptance.
When we accept our circumstances with an open heart, emotional healing can begin; and accelerate a positive outcome of our circumstances.

What Chakra is Affected? Opens sacral, heart, third eye and crown chakras.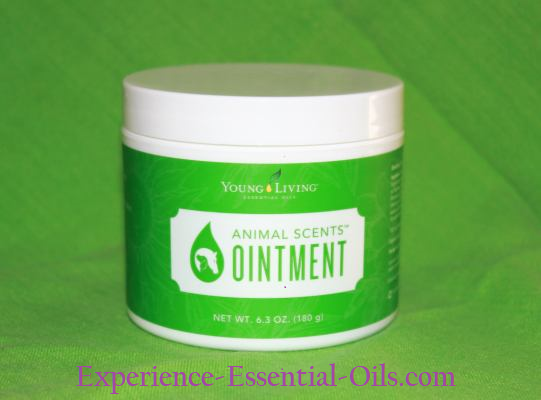 Use with Animal Scents Ointment!
How Do I Use It?
Use NEAT (undiluted). Then,
Apply several drops (2-4) on ears or spine. Pet head to tail.
Apply to chakras
Directly inhale
Diffuse
Best used in conjunction with other Animal Scents Oils as a three-part system:
Can this Oil be Used for Animals? Yes! Definitely use it for cats, dogs and horses. Oils designed specifically for the family pets!

Note About Animals: Certain oils can be very toxic to cats. Citrus products and oils in particular that are not of therapeutic grade! Please consult your vet if you are not sure about applying any essential oil to your pet.
What are the Safety Precautions? Generally safe for animals. I always recommend starting slower when introducing essential oils for horses, cats or dogs.

Want to Purchase Therapeutic Animal Scents Mendwell Oil?
Go to the Oil Shop! Buy Mendwell Away Oil Here!
Tips and Testimonials from an Essential Oil User
Place a drop of Mendwell on your palm and pet your dog or cat head to tail to promote healthy coat.

Return from Animal Scents Mendwell Essential Oil to Animal Scents Essential Oil Care Collection