Nan's Experience Essential Oils Membership provides Exclusive EO Training and Coaching on Transformation, Functional Wellness, Animal Topics and More!

FREE ACCESS to E-Merald Level with THREE Training Bundles!

 Click HERE to LEARN MORE and Get INSTANT ACCESS to E-merald Level Trainings!
Natural Hypoallergenic Mineral Sunscreen Lotion with Therapeutic Essential Oils
Natural Hypoallergenic Mineral Sunscreen Lotion SPF10 and SPF 50 offers adult and children sun protection against UVA and UVB without toxic ingredients. Contains nano-zinc oxide, Helichrysum, Carrot Seed and Frankincense!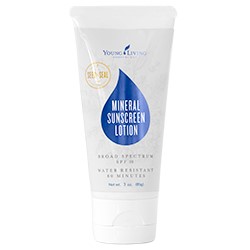 This 100 percent naturally derived sunburn remedy is made with plant-based ingredients. Whether you are spending time at the beach, on the boat or slopes, you will not want to leave your house without this sunscreen and of course natural sunburn treatment.

This is an easy reference guide for Natural Hypoallergenic Mineral Sunscreen Lotion. It will tell you how to use your oil blend and what to use it for. It will also provide you with some fun tips and testimonials!
As I receive new tips and testimonials they will be added to the page, so check back frequently!
Want to Purchase Natural Hypoallergenic Mineral Sunscreen Lotion?
Go to the Oil Shop! Buy Natural Hypoallergenic Mineral Sunscreen Here!
Experience Lavaderm Natural Hypoallergenic Mineral Sunscreen Lotion with Young Living Essential Oils™
What is in the Lavaderm Natural Sunburn Spray? There are several different essential oils in this product. They are listed below along with a brief description of each oil.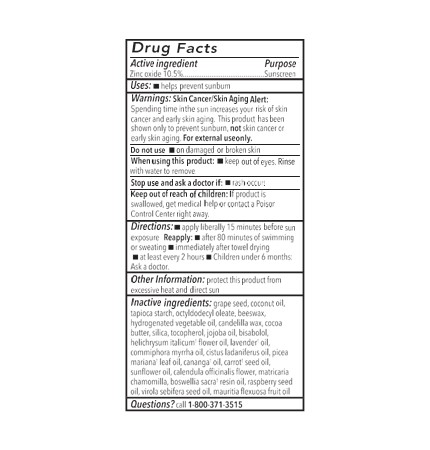 The essential oils are listed below along with a brief description of the oil.
Carrot Seed Essential Oil (Daucus carota)  This oil also has historical use in aromatherapy for skin moisturizing.

Helichrysum Essential Oil (Helichrysum italicum) known for its restorative properties and provides excellent support to the skin, and nervous system*.

Frankincense Essential Oil (Boswellia carteri) is high in sesquiterpenes and naturally occurring constituent boswellic acid. It helps to uplift mood and brings feelings of relaxation. It may help smooth the appearance of healthy-looking skin, and is useful in combination with massage after exercise.
Do you want more Information about the Individual oil? Just click on the name of the oil to find out other interesting information such as:
What Part of the Plant is Used?
What is an ORAC Value?
What is the ORAC of the Oil?
What are the Plant Properties and Uses?
Where is the Name derived from?
The Most Interesting Historical Reference?
And more!
What are the Benefits?
Broad-spectrum SPF 10 sunscreen protection
Blocks UVA and UVB rays
Water- and sweat-resistant for 80 minutes
Helps prevent sunburn
Smooths easily into skin and leaves no white residue
Formulated for those with sensitive skin
Dermatologist tested and hypoallergenic
Formulated without parabens, alcohols, phthalates, animal-derived ingredients, petrochemicals, synthetic preservatives, synthetic fragrances, or synthetic colorants!
Vegan formula!
What are the Documented Uses for Mineral Sunscreen Lotion? Prevent sunburn, soothes and moisturizes skin.

How do I Use it?
Use NEAT (undiluted). Then,
Apply liberally 15 minutes before sun exposure. Reapply after 80 minutes of swimming or sweating, immediately after towel drying, or at least every 2 hours.
Animal: Gently apply to areas that you want protected

Complementary Products: Lavaderm Sun Treatment Spray and Lavaderm Cooling Spray
Can this Oil be used for Animals? Yes! Definitely use it for cats, dogs and horses.

Note about Animals: Certain oils can be very toxic to cats. Citrus products and oils in particular that are not of therapeutic grade! Please consult your vet if you are not sure about applying any essential oil to your pet.
What are the Safety Precautions?

Children under6 months of age:
Please consult your medical professional
Want to Purchase Natural Hypoallergenic Mineral Sunscreen?
Go to the Oil Shop! Buy Natural Hypoallergenic Mineral Sunscreen Here!
Tips and Testimonials from an Essential Oil User
Going on a hiking trip or vacation? Remember to pack Cool Azul Pain Relieve Cream, Essential Oil Insect Repellent and the Sunburn Relief Spray! And the Sunscreen! Perfect combination of Over The Counter Natural Products!

Return from Natural Hypoallergenic Mineral Sunscreen Lotion to All Natural Sunscreen Remedies