Nan's Experience Essential Oils Membership provides Exclusive EO Training and Coaching on Transformation, Functional Wellness, Animal Topics and More!

FREE ACCESS to E-Merald Level with THREE Training Bundles!

 Click HERE to LEARN MORE and Get INSTANT ACCESS to E-merald Level Trainings!
Oola Faith Essential Oil
Build Trust & Confidence
in Our Self and Our Divine Source

Oola Faith Essential Oil supports you in building confidence and trust in yourself and your divine source. Use in meditation, yoga and/or prayer to enhance connection and bring awareness.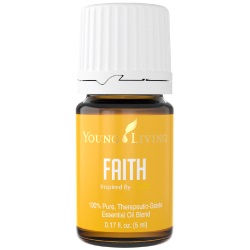 This oil is part of the Infused 7 Oola Collection Kit which includes 7 oils to support you in harmonizing and achieving balance in all areas of your life.
Faith essential oil has been specially formulated to support feelings of gratefulness, security and connection within self and in this world.

Designed to be used with the affirmation below! Smell and say the affirmation at the same time in the morning and before bed time.

Faith Affirmation: I am grateful, humble, and fully connected.
This is an easy reference guide for Oola Faith Essential Oil Blend. It will tell you how to use your oil blend and what to use it for. It will also provide you with some fun tips and testimonials!
As I receive new tips and testimonials they will be added to the page, so check back frequently!
Want to Purchase Therapeutic Oola Faith Essential Oil?
Go to the Oil Shop! Buy This Oil Here!
---
Experience Oola Faith Essential Oil Blend™
What is in Oola Faith Essential Oil Blend?
There are over ten different oils in this blend. They are listed below along with a brief description of each oil.
Sacred Frankincense Essential Oil (Boswellia sacraa) is high in sesquiterpenes which helps to uplift spirits and promotes relaxation (overcome stress). This is thought to be the original oil given to baby Jesus.
Balsam Fir Essential Oil (Abies balsamea) traditionally used for muscular aches and pains, the warm aroma of balsam fir soothes and rejuvenates body and mind.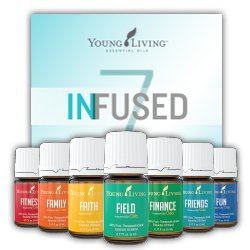 Lemongrass Essential Oil (Cymbopogon martini) helps us stay connected to the core part of us that knows that everything will work out if we keep our faith.

Carrier Oil - Coconut Oil and Glycerin (Caprylic/capric triglyceride)
Do you want more Information about the Individual oil? Just click on the name of the oil to find out other interesting information such as:
What Part of the Plant is Used?
What is an ORAC Value?
What is the ORAC of the Oil?
What are the Plant Properties and Uses?
Where is the Name derived from?
The Most Interesting Historical Reference?
And more!
What are the Documented Uses for Oola Faith Essential Oil? Opens our third eye, intuition and connection to our divine source. Use in meditation, yoga, prayer or other forms of divine solitude.

What is the Aromatic Affect on the Mind? Calming and centering.
What is the Nan's Mental (Mindset), Emotional and Spiritual Interpretation of this Oil?
This oil inspires us to find the trust within ourselves by trusting our own intuition or inner gps; and our creator. As we trust more in ourselves, we are open to receiving support from our divine creator which then allows for all of what we want to show up in the earthly world. So above, so below.
It will help us release negative believe systems which stop us from trusting our gut and keep us in self-doubt and distrust.

What Chakra is Affected? Opens the heart, throat, third eye and crown chakra.

How Do I Use It?
Use NEAT. Then,
Apply several drops (2-4) to neck and wrists;
Diffuse in home and workplace;
Smell and say affirmation; and

Apply to chakras.
Can this Oil be Used for Animals? Yes, good one for building new bonds with owners and trainers in horse and dog training.
Also good in periods of transition for all animals.

Note About animals: Certain oils can be very toxic to cats. Citrus products and oils in particular when they are not of therapeutic grade! Please consult your vet if you are not sure about applying any essential oil to your pet.
What are the Safety Precautions? Oola Faith essential oil does not have any known contraindications. Do not use topically on children less than 18 months of age.

If pregnant or under a doctor's care, consult your physician.
Want to Purchase Therapeutic Oola Faith Essential Oil?
Go to the Oil Shop! Buy This Oil Here!
Tips and Testimonials from an Essential Oil User
Diffuse during meditation, yoga or prayer to open and enhance communication and connection with spirit, soul and source.

Return from Oola Faith Essential Oil to Oola Infused 7 Oil Collection