Nan's Experience Essential Oils Membership is HERE!!!  Exclusive EO Training and Coaching on Transformation, Functional Wellness, Animal Topics and More!

FREE ACCESS to E-Merald Level with THREE Training Bundles!

 Click HERE to LEARN MORE and Get INSTANT ACCESS to E-merald Level Trainings!
Oola Family Essential Oil
Harmonize Energy in Relationships

Oola Family Essential Oil helps to build relationships by you knowing yourself through growth and self-discovery. And harmonizing energy between people and animals by fostering communication, growth and unconditional love.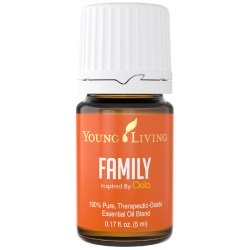 This oil is part of the Infused 7 Oola Collection Kit which includes 7 oils to support you in harmonizing and achieving balance in all areas of your life.
Family essential oil has been specially formulated to support feelings of patience, respect and unconditional love. This blend uplifts the body yet calms the mind.
Designed to be used with the affirmation below! Smell and say the affirmation at the same time in the morning and before bed time. Or anytime when family dysfunction starts rising up.

Family Affirmation: I am unconditionally loving, patient, and respectful.
This is an easy reference guide for Oola Family Essential Oil Blend. It will tell you how to use your oil blend and what to use it for. It will also provide you with some fun tips and testimonials!
As I receive new tips and testimonials they will be added to the page, so check back frequently!
Want to Purchase Therapeutic Oola Family Essential Oil?
Go to the Oil Shop! Buy This Oil Here!
---
Experience Oola Family Essential Oil Blend™
What is in Oola Family Essential Oil Blend?
There are over ten different oils in this blend. They are listed below along with a brief description of each oil.
Ylang Ylang Essential Oil (Cananga odorata) restores confidence and equilibrium.
Neroli Absolute (Citrus aurantium dulcis) known for its transformational effects on the mind and spirit it is a highly regarded oil used in Ancient Egypt.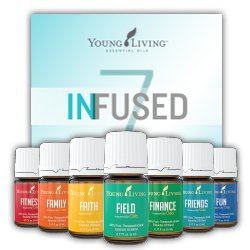 Lavender Essential Oil (Lavandula angustifolia) can help you relax, wind down before bed and even ease stress due. Its balancing properties create a harmonizing atmosphere when diffused.
Geranium Essential Oil (Pelargonium graveolens) helps you relax and has a soft aroma.

Cardamom Essential Oil (Elettaria coardomomum) has been traditionally used through inhalation to invigorate the mind.

Mandarin Essential Oil (Citrus reticulata) is uplifting to the mind and body and brings happiness and peace.

Cedarwood Essential Oil (Cedras atlantica) has an earthy aroma that gives you a sense of security. It is calming, purifying and grounding.
Frankincense Essential Oil (Boswellia carteri) is high in sesquiterpenes which helps to uplift spirits and promotes relaxation (overcome stress).
Coriander Essential Oil (Coriandrum sativum L) has been used since Ancient Egypt.

Pine Essential Oil (Pinus sylvestris) first investigated by Hippocrates, the father of Western medicine. Eucalyptus globulus shares some of the same properties, and the action of both oils is enhanced when they are blended.
Jasmine Essential Oil (Jasminum officinale) as a wonderful aroma that relieves stress and uplifts the mind and body!

Royal Hawaiian Sandalwood Essential Oil (Santalum paniculatum) is  emotionally balancing and grounding.
Lemongrass Essential Oil (Cymbopogon flexuosus) helps us stay connected to the core part of us that knows that everything will work out if we keep our faith.
Red Lemongrass Essential Oil or Xiang Mao (Cymbopogon citratus) has similar properties to lemongrass.

Spruce Essential Oil (Picea mariana) is grounding and releasing.
Citrus aurantium amara
Roman Chamomile Essential Oil (Chamaemelum nobile) creates inner peace. It is a calming oil that resonates well with adults, children and animals!

Bergamot Essential Oil (Citrus bergamia) This essential oil has a calming aroma which relaxes the mind and body.

Lemon Essential Oil (Citrus limon) consists of 68 percent d-limonene. It has cleansing and purifying properties. It takes 75 lemons to create one 15 ml bottle of lemon therapeutic grade oil.
Carrier Oil - Coconut Oil and Glycerin (Caprylic/capric triglyceride)
Want More Information About the Individual Oil? Just click on the name of the oil to find out other interesting information such as:
What Part of the Plant is Used?
What is an ORAC Value?
What is the ORAC of the Oil?
What are the Plant Properties and Uses?
Where is the Name derived from?
The Most Interesting Historical Reference?
And more!
What are the Documented Uses for Oola Family Essential Oil? Creating harmony in relationships and fostering communication and a sense of community.

What is the Aromatic Affect on the Mind? Inspiring yet relaxing.
What is the Nan's Mental (Mindset), Emotional and Spiritual Interpretation of this Oil?
Relationships are in a constant state of flux and change because we personally are always transforming when we have committed to growth.

Use this oil to foster harmony, patience, unconditional love and mutual respect in the home or work place between personalities; or even between animals. Promote healthy relationships by releasing negative mindsets and beliefs around the family unit or when working with teams of people.

What Chakra is Affected? Opens the sacral, heart and throat chakras.
How Do I Use It?
Use NEAT. Then,
Apply several drops (2-4) to neck and wrists;
Smell and say affirmation

Apply to chakras
Can this Oil be Used for Animals? Yes, I use it to bring harmony to the herd! Diffuse in the barn, kennel or home.
Can be very useful to help animals find their way and place in new families or in new packs.

Note About animals: Certain oils can be very toxic to cats. Citrus products and oils in particular when they are not of therapeutic grade! Please consult your vet if you are not sure about applying any essential oil to your pet.
What are the Safety Precautions? Oola Family essential oil does not have any known contraindications. Do not use topically on children less than 18 months of age.

If pregnant or under a doctor's care, consult your physician.
Want to Purchase Therapeutic Oola Family Essential Oil?
Go to the Oil Shop! Buy This Oil Here!
Tips and Testimonials from an Essential Oil User
Diffuse during family gatherings and meals to harmonize energy between people and animals and inspire communication and unconditional love.

Return from Oola Family Essential Oil to Oola Infused 7 Oil Collection