Nan's Experience Essential Oils Membership provides Exclusive EO Training and Coaching on Transformation, Functional Wellness, Animal Topics and More!

FREE ACCESS to E-Merald Level with THREE Training Bundles!

 Click HERE to LEARN MORE and Get INSTANT ACCESS to E-merald Level Trainings!
Neroli Essential Oil or
Orange Blossom Oil
Stay Present!

Neroli essential oil or orange blossom oil.  Known for its transformational effects on the mind, body and spirit it is a highly regarded oil used in Ancient Egypt.
It is produced from the orange blossom flower. When using this oil one feels very present.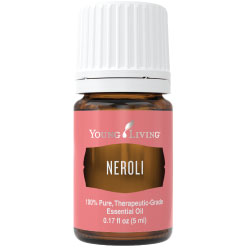 It takes about 1000 pounds of orange blossom flower to make 1 pound of Neroli oil. And goes through a lengthy absolute extraction process making it is very expensive to produce like jasmine and rose otto essential oils. However, the exotic and intoxicating fragrance is well worth the money!
I love all the blends that Neroli oil is found in so I have to name them all! Here they are:
Those with fear of future might want to start with Present Time oil for sure.
As I receive new tips and testimonials for Neroli Essential Oil they will be added to the page, so check back frequently!
Purchase Buy Neroli Essential Oil or Orange Blossom Oil Here!
---
Experience Neroli Essential Oil
What is the Genus Species? Citrus aurantium amara. Commonly referred to as Orange Blossom Oil.

Why is this Information Important? It's always important to know your genus species of your oil. Just the common name on the bottle doesn't really tell you exactly what you're getting.
Where did the Name Come From? Although the use of Neroli and orange blossoms go back to Ancient Egypt, the word Neroli was taken from a French born Italian princess, Anne-Marie de la Tremoille who was the Countess of Nerola. She introduced the oil in 1670 and used it for perfume and cologne.
Why is this Information so Important? Its not, it's just a fun fact!
What Part of the Plant is Used? Absolute Extraction from Orange Blossom Flower
What is the ORAC Value? Unknown
What Does this Number Mean? ORAC stands for Oxygen Radical Absorbance Capacity. It tells you the antioxidant capacity of a food item. This was developed by the USDA researchers. For instance: Oranges = 750; Clove = 1,078,700. Wow! The number for clove is NOT a typo!
Most Interesting Historical Reference?
Did you know that Neroli was used by the Ancient Egyptians to transform the mind, body and spirit? Yes, it was highly regarded and used by the priestesses and priests.
What are the Plant Properties? Relaxing and clearing.

What are the Documented Uses and Benefits of Neroli or Orange Blossom Essential Oil? Mental clarity and releasing fear.

What is the Aromatic Affect on the Mind? Its fruity and sweet aroma is very calming and relaxing.
What is Nan's Mental (Mindset), Emotional and Spiritual Interpretation of this Oil?
Neroli essential oil is all about staying in the present moment and not reminiscing of the past; or even worrying about the future. For us to manifest what we want we must be completely in our power and be present energetically in the moment.
Interesting that panic and fear, are produced when we separate our mind and body. This is because we are literally in two different places. Neroli brings us back to one plane quickly and provides protection as well.
Neroli essential oil has been used for thousands of years to accelerate self-actualization by keeping us in the present, and gathering many of our scattered parts in the different etheric levels. It opens the heart and releases emotions of powerless and self imposed restriction.
What Chakra is Affected? Sacral, heart and crown chakras.
What is the Corresponding Chakra Color? Green
How Do I Use It?
Use 50:50. Then,
Apply several drops (2-4) on location
Apply to chakras

Directly inhale
Diffuse

Can this Oil be Used for Pets? Yes.
Note About Animal Use: Certain oils can be very toxic to cats. Citrus and pine oils in particular when using non therapeutic grade oils. Please consult your vet if you are not sure about applying any essential oil to your pet.
What are the Safety Precautions? First, only use therapeutic grade essential oils for therapeutic results!
Neroli essential oil is Generally Regarded as Safe (GRAS) for internal consumption by the FDA. Although it may be used as a dietary supplement, it is advised not to use it in this manner for children under 6 years of age.
Dilution not required except for the most sensitive skin.
If you are pregnant, nursing, taking medication, or have a medical condition, consult a health-care practitioner prior to use.
Essential Oil Trivia?
Did you know that Orange Blossom is Florida's State Flower? Yes, adopted in 1909! Had to mention this since I live in Florida!
Did you know that the white orange blossoms are often used in bridal bouquets? Yes, because they are said to bring good fortune and happiness to the bride and groom!
Want to Purchase Therapeutic Neroli Oil?
Go to the Oil Shop! Buy Neroli or Orange Blossom Oil Here!
Tips and Testimonials from an Essential Oil User
Use Neroli all day to promote relaxation and stay present.

Have a Great Experience to Share About this Essential Oil?
Do you have a personal story to share about this Essential Oil? Please share it here!
Have a Great Experience to Share About this Essential Oil?
Do you have a personal story to share about this Essential Oil? Please share it here!
Return from Neroli Essential Oil to Essential Oil Singles