Healthy Integumentary System Support
Essential Oils for Healthy Skin and Hair

Healthy integumentary system support includes home remedies for oily skin, dry skin and hair. Essential oils and dietary supplements infused with oils support, moisturize and cleanse!

Oils for a topical application can moisturize for healthy-looking skin and maintain the appearance of healthy and toned skin. Also support healthy hair and nail growth and more!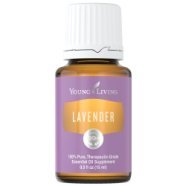 The integumentary system is responsible for regulating body temperature and protecting your body from the environment.
As well, it helps with waste elimination, retaining body fluids and disease protection.

The integumentary system consists of the:

Hair
Skin
Glands
Nails
Nerves
Supporting the Integumentary System
Individual Essential Oils that May Support this system include:

Essential Oil Blends that May Support this system include:

Check out essential oils for hair section and hair chart as well! And don't forget the skin care chart reference guide!
Essential Oil Supplements that May Support this system include:


Also check out the wonderful essential oil skin care products on the EEO Oil Shop!
Return from Integumentary System Support to
Human Body System