Nan's Experience Essential Oils Membership provides Exclusive EO Training and Coaching on Transformation, Functional Wellness, Animal Topics and More!

FREE ACCESS to E-Merald Level with THREE Training Bundles!

 Click HERE to LEARN MORE and Get INSTANT ACCESS to E-merald Level Trainings!
Oola Field Essential Oil
Discover-Build-Purpose

Oola Field Essential Oil supports your growth by helping you discover more of your gifts so you can live them.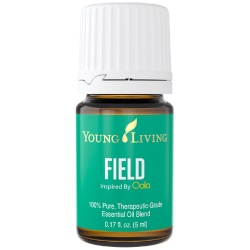 This oil is part of the Infused 7 Oola Collection Kit which includes 7 oils to support you in harmonizing and achieving balance in all areas of your life.
Field essential oil has been specially formulated to encourage feelings of strength and vision that are a requirement to pursue your dreams and your passion and purpose.
So many of us look for our purpose first. As I Discovery Coach, I enourage people to take the time to learn who you are first since so many of us are buried under childhood unresolved emotions. Once you start to get clarity here, it is a natural process to know your true gifts and purpose in this life time.

Designed to be used with the affirmation below! Smell and say the affirmation at the same time in the morning and before bed time. Or anytime when you wish to be inspired when working or in a growth cycle.

Field Affirmation: I am pursuing my purpose in life.
This is an easy reference guide for Oola Field Essential Oil Blend. It will tell you how to use your oil blend and what to use it for. It will also provide you with some fun tips and testimonials!
As I receive new tips and testimonials they will be added to the page, so check back frequently!
Want to Purchase Therapeutic Oola Field Essential Oil?
Go to the Oil Shop! Buy This Oil Here!
---
Experience Oola Field Essential Oil Blend™
What is in Oola Field Essential Oil Blend?
There are over ten different oils in this blend. They are listed below along with a brief description of each oil.
Cardamom Essential Oil (Elettaria coardomomum) has been traditionally used through inhalation to invigorate the mind and internal consumption to protect the stomach*. It has also been used traditionally to alleviate mental fatigue and nervous strain. Modern scientific research has not yet validated these traditional claims.
Frankincense Essential Oil (Boswellia carteri) is high in sesquiterpenes which helps to uplift spirits and promotes relaxation (overcome stress).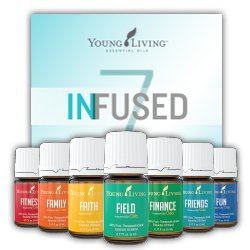 Ylang Ylang Essential Oil (Cananga odorata) has a long history in skin and hair care products, particularly in Asia, where it is used to promote healthy luxuriant hair. It also restores confidence and equilibrium.
Sweet Almond Oil (Prunus amygdalus dulcis)
Nutmeg Essential Oil (Myristica fragrans)

i

ncludes energizing and uplifting! Use it to bring new energy into your project, career or business.

Ginger Essential Oil (Zingiber officinale) is commonly used to soothe, comfort, and balance. Spicy and warm.
Neroli Absolute (Citrus aurantium amara) Known for its transformational effects on the mind and spirit it is a highly regarded oil used in Ancient Egypt.
Balsam Fir Essential Oil (Abies balsamea) traditionally used to soothe muscles after exercise, the warm aroma of balsam fir soothes and rejuvenates body and mind.

Coriander Essential Oil (Coriandrum sativum L) has been used since Ancient Egypt. It may support healthy assimilation of thoughts. This is important when making choices and moving forward with plans.
Spruce Essential Oil (Picea mariana) is grounding and releasing.
Bergamot Essential Oil (Citrus bergamia) This essential oil has a calming aroma which relaxes the mind and body. It has a long history of use for oily and troubled skin.
Idaho Blue Spruce Essential Oil (Picea Pungens) has a high content of alpha-pinene. Add it to your bath to relax both mind and body. This oil is harvested from Young Livings Highland Flats Tree Farm in Naples, Idaho and distilled at their St. Maries Farm. It has a high percentage of d-limonene as well.
Geranium Essential Oil (Pelargonium graveolens) helps you relax and supportive to healthy skin! Very soft and supportive, this oil brings balance to your female, creative, emotional side vs the masculine action side.

Carrier Oil - Coconut Oil and Glycerin (Caprylic/capric triglyceride)
Do you want more Information about the Individual oil? Just click on the name of the oil to find out other interesting information such as:
What Part of the Plant is Used?
What is an ORAC Value?
What is the ORAC of the Oil?
What are the Plant Properties and Uses?
Where is the Name derived from?
The Most Interesting Historical Reference?
And more!
What are the Documented Uses for Oola Field Essential Oil? Encouraging self growth and personal development in career and business. Supporting people to become their best.

What is the Aromatic Affect on the Mind? Inspiring and uplifting.
What is the Nan's Mental (Mindset), Emotional and Spiritual Interpretation of this Oil?
Once people have found their passion, purpose and their WHY, the rest is easy when we have faith and are willing to do the work to become that person.

The biggest obstacle is that people lead with trying to find the purpose first. Take the time to discovery more of you, know your heart and you will be surprised on how your career takes off. Use this oil to break through those areas in your life where you have blocked yourself or have become blocked due to family belief systems.

What Chakra is Affected? Opens the root, sacral, solar plexus and heart chakras.
How Do I Use It?
Use NEAT. Then,
Apply several drops (2-4) to neck and wrists;
Diffuse in home and/or workplace:

Smell and say affirmation; and

Apply to chakras.

Can this Oil be Used for Animals? Yes, use it for animals who are struggling to find their place and purpose in the barn, pack or home. Use with Oola Family for this purpose.
Have a horse who's heart is not in the work? Use Oola Field and Clarity together to receive clarity on what that horse's true gift is and how it can be used.

Note About Animal Use: Certain oils can be very toxic to cats. Citrus products and oils in particular when they are not of therapeutic grade! Please consult your vet if you are not sure about applying any essential oil to your pet.
What are the Safety Precautions? Oola Family essential oil does not have any known contraindications. Do not use topically on children less than 18 months of age.

If pregnant or under a doctor's care, consult your physician.
Want to Purchase Therapeutic Oola Field Essential Oil?
Go to the Oil Shop! Buy This Oil Here!
Tips and Testimonials from an Essential Oil User
Diffuse at work or in the home to bring more passion and purpose to all you do!

Return from Oola Family Essential Oil to Oola Infused 7 Oil Collection