Oola Friends Essential Oil
Build Healthy Relationships
with Self and Others

Oola Friends Essential Oil supports us in building healthy relationships with friends, family and coworkers by learning how to support ourselves and honoring our own needs.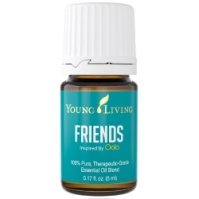 This oil is part of the Infused 7 Oola Collection Kit which includes 7 oils to support you in harmonizing and achieving balance in all areas of your life.
Friends essential oil has been specially formulated to bring harmonic balance to the energy centers or chakras of the body. The oil also encourages feelings of self-empowerment, confidence, and healthy self-esteem.
Designed to be used with the affirmation below! Smell and say the affirmation at the same time in the morning and before bed time.

Friends Affirmation: I am blessed with empowering, healthy relationships.
This is an easy reference guide for Oola Friends Essential Oil Blend. It will tell you how to use your oil blend and what to use it for. It will also provide you with some fun tips and testimonials!
As I receive new tips and testimonials they will be added to the page, so check back frequently!
Want to Purchase Therapeutic Oola Friends Essential Oil?
Go to the Oil Shop! Buy This Oil Here!
---
Oola Friends Essential Oil Blend™
What is in Oola Friends Essential Oil Blend?
There are over ten different oils in this blend. They are listed below along with a brief description of each oil.
Lavender Essential Oil (Lavandula angustifolia) can help you relax, wind down before bed and even ease stress due. Its balancing properties create a harmonizing atmosphere when diffused.
Frankincense Essential Oil (Boswellia carteri) is high in sesquiterpenes which helps to uplift spirits and promotes relaxation (overcome stress).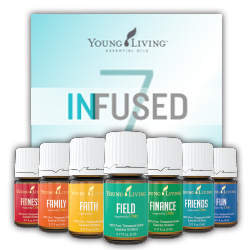 Ylang Ylang Essential Oil (Cananga odorata) has a long history in skin and hair care products, particularly in Asia, where it is used to promote healthy luxuriant hair. It also restores confidence and equilibrium.
Mandarin Essential Oil (Citrus reticulata) is uplifting to the mind and body and brings happiness and peace. It eases stress, irritability and may help get a good night's rest when diffused.
Angelica Essential Oil (Angelica archangelica)  the "Oil of Angels" and helps to provide a feeling of safety and security. It is emotionally balancing.
Geranium Essential Oil (Pelargonium graveolens) helps you relax and supportive to healthy skin! Used traditionally to support the circulatory and nervous systems, a great deal of its strength lies in its ability to revitalize body tissues.
Hyssop Essential Oil (hyssopus officinalis) supports a healthy immune system and is noted for its purifying properties.
Sage Lavender or Spanish Sage Essential Oil (Salvia lavandulifolia) is emotionally balancing and can be used for relaxation.
Spruce Essential Oil (Picea mariana) is grounding and releasing.
Jasmine Essential Oil (Jasminum officinale) as a wonderful aroma that relieves stress and uplifts the mind and body! It is also beneficial for the skin*. It has been used throughout history for romance and attraction and for balancing the feminine energy of the body.
Lemongrass Essential Oil (Cymbopogon flexuosus) The Benefits of Lemongrass include supports healthy digestion*.
Citrus aurantium dulcis Peel

Coriander Essential Oil (Coriandrum sativum L) has been used since Ancient Egypt. It may support healthy digestive and circulatory system functions and has been studied for the support it may offer to a healthy pancreas*.
Bergamot Essential Oil (Citrus bergamia) This essential oil has a calming aroma which relaxes the mind and body. It has a long history of use for oily and troubled skin.
Lemon Essential Oil (Citrus limon) consists of 68 percent d-limonene. It has cleansing and purifying properties. It takes 75 lemons to create one 15 ml bottle of lemon therapeutic grade oil.
Roman Chamomile Essential Oil (Chamaemelum nobile) creates inner peace. It is a calming oil that resonates well with adults, children and animals! Soothing to all types of skin, it is used extensively in Europe in skin preparations. Roman chamomile is also beneficial when added to massage oil for relief of muscle discomfort after exercise.
Rose Otto Essential Oil (Rosa damascena) hhas an intoxicating aroma that eases stress! It supports healthy skin. It's sweet fragrance that is intoxicating and highly romantic. Very high vibrational oil.
Carrier Oil - Coconut Oil and Glycerin (Caprylic/capric triglyceride)
Do you want more Information about the Individual oil? Just click on the name of the oil to find out other interesting information such as:
What Part of the Plant is Used?
What is an ORAC Value?
What is the ORAC of the Oil?
What are the Plant Properties and Uses?
Where is the Name derived from?
The Most Interesting Historical Reference?
And more!
What are the Documented Uses for Oola Friends Essential Oil? Creating synergy in relationships and fostering a sense of community by each one of us being a friend to ourself first.

What is the Aromatic Affect on the Mind? Inspiring yet relaxing.
What is the Spiritual and Emotional Influence? This oil supports us in building healthy relationships with friends, family and coworkers by learning how to support ourselves and honoring our own needs.
When we are constantly trying to please others or take care of others needs we often times hurt ourselves or end up resentful. This is an out of balance situation due to the nature of our relationship to others.
Oola Friends will help us to support ourselves so we can show up authentically for ourselves; and be accepting of who we are in times of change, growth or relationship changes.

What Chakra is Affected? Harmonizes all the chakras.
How do I use it?
Use NEAT. Then,
Apply several drops (2-4) to neck and wrists;
Diffuse in home and workplace;
Smell and say affirmation; and

Apply to chakras/vitaflex points
Can this oil be used for Animals? Yes, I use it to bring synergy to the herd! Diffuse in the barn, kennel or home. Use this oil along with Oola family.

Can be very useful to help animals establish relationships in new homes or with new owners. Or at a new barn or kennel.

Note about animals: Certain oils can be very toxic to cats. Citrus products and oils in particular when they are not of therapeutic grade! Please consult your vet if you are not sure about applying any essential oil to your pet.
What are the Safety Precautions? Oola Friends essential oil does not have any known contraindications. Do not use topically on children less than 18 months of age.

If pregnant or under a doctor's care, consult your physician.
Want to Purchase Therapeutic Oola Friends Essential Oil?
Go to the Oil Shop! Buy This Oil Here!
Tips and Testimonials from an Essential Oil User
Diffuse during gatherings, parties and even business events to harmonize energy between people and the surroundings; and inspire a community of encouraging minds.

Return from Oola Friends Essential Oil to Oola Infused 7 Oil Collection