Dog Anxiety and Stress
Essential Oils Ease the Day!
Dog anxiety, separation anxiety, stress, fear and other emotions are very real for dogs just as with humans and can be addressed easily using therapeutic grade essential oils.
Extreme anxiety issues should be handled by your vet since in the "real" sense, anxiety is a medical condition and oils don't address medical conditions. Most people use that term loosely when it comes to animals but do want to be clear on the difference.

Most dogs have stress related to various events in their lives that fall under the classification of stress not anxiety. This can be related to losing an animal or human friend, going to the vet or kennel, or even coping with new teeth coming in!

Essential oils can be used to calm and focus our dogs during training and showing; easing discomfort during transportation or thunder storms! And uplift their spirits when they are going through loss, separation or new home changes.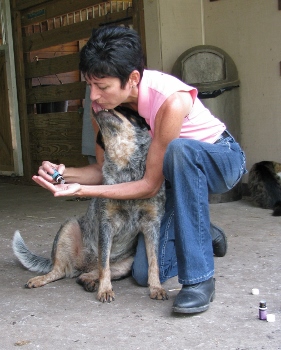 Dog Anxiety and Stress Getting You Down?

Oils that are calming are generally grounding and calming. Here are some oils suggestions:Remember that if our dog has stress it to can affect other issues such as:
Appetite (dog loss of appetite or over eating);

Digestion;

Diet; and

Overall Emotional, Mental and Physical Wellbeing.
So it is important to observe how and why your dog is behaving in a certain manner, especially if you see changes to their routines or behavior!
Personally, I like to start with the emotional component, because most times it eases the physical component! And the oils address both!
What Essential Oils are Uplifting?
Oils that are uplifting are good for stress, separation issues and older dogs. Here are some oils suggestions:
Clarity is good for older dogs; it is excellent for focus and concentration. Citrus oils support mental wellness and can aid in concentration, ease stress and are generally uplifting!
What Essential Oils are Calming for Dog Stress?

Oils that are calming are generally grounding and calming. Here are some oils suggestions: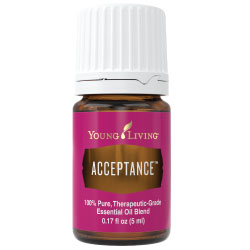 There are many individual oils and professionally made blends that fit in this category! So it is best to choose one or two to work with and observe the results. I have found Trauma Life and Acceptance very helpful with horse and dog separation.
Peace & Calming and Acceptance oils are two of my favorite oils that seem to work universally with humans, children, dogs and horses! I have seen them both work well for any kind of stress related situations, including training or moving!
What Essential Oils are Calming for Dogs that are Girl Crazy?
I would try oils that are used when I have seen dogs that are a bit girl crazy; and combine with focus and calming oils. Here are some oils suggestions:
Any other Doggy Stress Less Tips?
I would also look through the stress (human), horse emotions and horse relaxing sections for additional guidelines and tips. Dogs generally use the same oils for stress and irritation that people and horses do - which is great when one oil or blend can help the whole family!
Want to Purchase Therapeutic Grade Essential Oils?
Visit the Oil Shop!
Return from Dog Stress to Essential Oils for Dogs