Oola Finance Essential Oil
Build Wealth & Abundance
Law of Attraction

Oola Finance Essential Oil supports you in building confidence in your ability to attract wealth and abundance.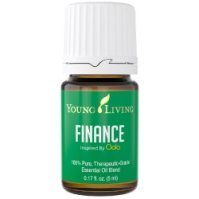 This oil is part of the Infused 7 Oola Collection Kit which includes 7 oils to support you in harmonizing and achieving balance in all areas of your life.
Finance essential oil has been specially formulated to bring harmonic balance to the energy centers or chakras of the body. The oil also encourages feelings of self-empowerment, confidence, and healthy self-esteem.
Designed to be used with the affirmation below! Smell and say the affirmation at the same time in the morning and before bed time.

Finance Affirmation: I am financially free and living abundantly.
This is an easy reference guide for Oola Finance Essential Oil Blend. It will tell you how to use your oil blend and what to use it for. It will also provide you with some fun tips and testimonials!
As I receive new tips and testimonials they will be added to the page, so check back frequently!
Want to Purchase Therapeutic Oola Finance Essential Oil?
Go to the Oil Shop! Buy This Oil Here!
---
Oola Finance Essential Oil Blend™
What is in Oola Finance Essential Oil Blend?
There are over ten different oils in this blend. They are listed below along with a brief description of each oil.
Frankincense Essential Oil (Boswellia carteri) is high in sesquiterpenes which stimulates and oxygenates the limbic system of the brain which helps to elevate our mood and helps us relax (overcome stress).
Citrus aurantium dulcis peel oil
Ocotea Essential Oil (Ocotea quixos) is a unique therapeutic grade oil that may aid the body's natural response to irritation. From the cinnamon family includes naturally occurring constituents beta-caryophyllene, methyl cinnamate and alpha-humalene. Ocotea also has natural cleansing and purifying properties.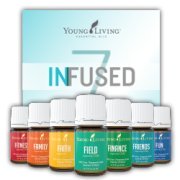 Balsam Fir Essential Oil (Abies balsamea) traditionally used for muscular aches and pains, the warm aroma of balsam fir soothes and rejuvenates body and mind. Known for supporting respiratory function*.
Royal Hawaiian Sandalwood Essential Oil (Santalum paniculatum) is  emotionally balancing and grounding. It is valued for its skin moisturizing properties.
Basil Essential Oil (Ocimum basilcum) It is best known for its ability to refresh the mind and restore mental alertness. Also useful for muscle discomfort after exercise.
Lemongrass Esential Oil (Cymbopobon nardus) The Benefits of Lemongrass include supports healthy digestive system. Contains the naturally occurring constituent geranial.
Geranium Essential Oil (Pelargonium graveolens) helps you relax and supportive to healthy skin! Used traditionally to support the circulatory and nervous systems, a great deal of its strength lies in its ability to revitalize body tissues.
Lavender Essential Oil (Lavandula angustifolia) can help you relax, wind down before bed and even ease stress due. Its balancing properties create a harmonizing atmosphere when diffused.
Cardamom Essential Oil (Elettaria coardomomum) has been traditionally used through inhalation to invigorate the mind and internal consumption to protect the stomach*. It has also been used traditionally to alleviate mental fatigue and nervous strain. Modern scientific research has not yet validated these traditional claims.
Coriander Essential Oil (Coriandrum sativum L) has been used since Ancient Egypt. It may support healthy digestive and circulatory system functions and has been studied for the support it may offer to a healthy pancreas*.
Galbanum Essential Oil (Ferual gummosa) Opens up communication to the creator. Holy incense along with Frankincense. It is a spiritual oil that has been used for mediation and to increase awareness.
Ylang Ylang Essential Oil (Cananga odorata) has a long history in skin and hair care products, particularly in Asia, where it is used to promote healthy luxuriant hair. It also restores confidence and equilibrium.
Rosemary Essential Oil (Rosmarinus officinalis CT verbenon) was one of the most broadly used plants throughout the ages. Supports a healthy lifestyle regimen and overall well-being. This oil provides a savory addition to many meats marinades, side dishes, and dressings. Rosemary includes the naturally occurring constituents eucalyptol and alpha-pinene.
Bergamot Essential Oil (Citrus bergamia) This essential oil has a calming aroma which relaxes the mind and body. It has a long history of use for oily and troubled skin.
Peppermint Essential Oil (Mentha piperita) is one of the most highly regarded herbs for supporting normal digestion, including promoting healthy intestinal function and gastrointestinal system comforts. It is also a key oil in the Raindrop Technique.
Melissa or Lemon Balm Essential Oil (Melissa officinalis) uses include supportive of immune system function. It is strengthening and revitalizing, yet soothing and calming making it good to ease stress. Several studies report that Melissa may benefit the skin.
Spruce Essential Oil (Picea mariana) is grounding and releasing.
Myrrh Essential Oil (Commiphora myrrha) is a very powerful antioxidant. Supportive to healthy skin.
Valerian Essential Oil (Valeriana officinalis) from the root has been used for centuries. During the last three decades, it has been clinically investigated for its relaxing properties. Researchers have pinpointed the sesquiterpenes, valerenic acid, and valerone as the active constituents that exert a calming and restorative effect on the central nervous system. German health authorities have pronounced valerian to be an effective aid for the body's needs.
Cinnamon Bark Essential Oil (Cinnamomum verum)  The essential oil promotes a healthy immune response, and helps maintain a healthy lifestyle regimen.*
Lemon Essential Oil (Citrus limon) consists of 68 percent d-limonene. It has cleansing and purifying properties. It takes 75 lemons to create one 15 ml bottle of lemon therapeutic grade oil.
Jasmine Essential Oil (Jasminum officinale) as a wonderful aroma that relieves stress and uplifts the mind and body! It is also beneficial for the skin*. It has been used throughout history for romance and attraction and for balancing the feminine energy of the body.
Rose Otto Essential Oil (Rosa damascena) hhas an intoxicating aroma that eases stress! It supports healthy skin. It's sweet fragrance that is intoxicating and highly romantic. Very high vibrational oil.
Roman Chamomile Essential Oil (Chamaemelum nobile) creates inner peace. It is a calming oil that resonates well with adults, children and animals! Soothing to all types of skin, it is used extensively in Europe in skin preparations. Roman chamomile is also beneficial when added to massage oil for relief of muscle discomfort after exercise.
Cymbopogon martini oil
Neroli Absolute (Citrus aurantium) Known for its transformational effects on the mind and spirit it is a highly regarded oil used in Ancient Egypt.
Carrier Oil - Coconut Oil and Glycerin (Caprylic/capric triglyceride)
Do you want more Information about the Individual oil? Just click on the name of the oil to find out other interesting information such as:
What Part of the Plant is Used?
What is an ORAC Value?
What is the ORAC of the Oil?
What are the Plant Properties and Uses?
Where is the Name derived from?
The Most Interesting Historical Reference?
And more!
What are the Documented Uses for Oola Finance Essential Oil? Creating an atmosphere of abundance in all we do.

What is the Aromatic Affect on the Mind? Inspiring and uplifting.
What is the Spiritual and Emotional Influence? This oil supports us in understanding the law of attraction and abundance as it relates to our finances and money mindset.
Helps us to release poverty consciousness ingrained in us at a subconscious level from childhood. Helps us to see that we are the only ones that hold back ourselves by limiting and placing ceilings on what we can achieve in this world.

What Chakra is Affected? Opens the base, sacral, solar plexus and heart chakras.

How do I use it?
Use NEAT. Then,
Apply several drops (2-4) to neck and wrists;
Diffuse in home and workplace;
Smell and say affirmation; and

Apply to chakras/vitaflex points
Can this oil be used for Animals? Yes, I use finance to inspire freedom as animals also have free-will.

Note about animals: Certain oils can be very toxic to cats. Citrus products and oils in particular when they are not of therapeutic grade! Please consult your vet if you are not sure about applying any essential oil to your pet.
What are the Safety Precautions? Oola Finance essential oil does not have any known contraindications. Do not use topically on children less than 18 months of age.

If pregnant or under a doctor's care, consult your physician.
Want to Purchase Therapeutic Oola Finance Essential Oil?
Go to the Oil Shop! Buy This Oil Here!
Tips and Testimonials from an Essential Oil User
Diffuse during meetings, meditation and prayer to increase prosperity in your life and attract more of what you want.

Return from Oola Finance Essential Oil to Oola Infused 7 Oil Collection