An Excellent Essential Oils
Blend is Priceless
An essential oils blend is truly a unique gift.
It takes an incredible level of expertise and intuition to create blends that are perfectly balanced, effective and safe for human and animal use.
There are many things to bear in mind when distilling and mixing essential oils. And I have learned to appreciate that on so many levels!
Here is a list of professionally made blends I use and are detailed on the website. They are in alphabetical order so it is easy to find the information quickly and easily.
Here are Oil Blends A-D: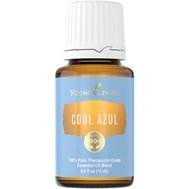 Bite Buster (KidScents) Essential Oil
Return from Essential Oils Blend to Oil Blends A-Z